Public relations considerations during the coronavirus pandemic.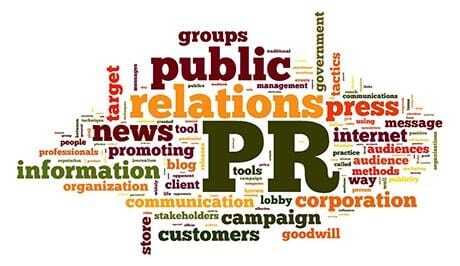 By- Mike Branom
PR doesn't stop during a pandemic. In fact, businesses — many struggling to stay afloat — now are more challenged than ever by public-facing issues and problems.
So no matter whether you own a small business, or are an executive or board member of a larger operation, it's best to keep in mind a few harsh realities before you act in a way that will draw attention, planned or not. Because if you aren't cautious, a self-inflicted PR disaster could ruin your name — all to a nationwide audience stuck at home and devouring coronavirus-related news.
Read the polls, if not the room
Your fellow Americans are freaked out about coronavirus — but they're also wise enough to listen to health experts and brave enough to sacrifice by voluntarily shutting things down. Numerous surveys in states both blue and red show strong and widespread support for stay-at-home orders, as the horrors witnessed in Lombardy and New York are motivation enough to stay inside. The economy is suffering, yes, but the public has decided the cost is worth the lives saved.
This may all seem obvious – and it is! However, that hasn't stopped a few brands, political leaders, celebrities, and others from sending messages disrespecting people's longing desperation for the day when it's safe to leave the house and "get back to normal."
During this crisis, there are two predominant ways of creating a PR headache for yourself:
You're seen as standing in the way of a solution. During the recent protests at state capitols demanding an end to lockdowns, many of the foolhardy participants carried firearms and Confederate flags. But we're used to that by now. No, where they really screwed up was their insistence on PICKING FIGHTS WITH NURSES. How stupid must you be to think that will win you the PR war? (Never mind; don't answer.)
You're seen as looting, not sacrificing. Very few people have been unscathed during these times. Millions have lost their jobs; others lucky enough to still be employed now are suddenly caring for school-age children or vulnerable elders as well; and, of course, the virus is killing tens of thousands while sickening many more. So if you're working the angles and/or cutting corners to make a buck off COVID-19, woe be unto you if word gets out. You think after restaurants re-open that Ruth's Chris Steak House will regain its share of the market? No, because the public will remember the chain for having greedily snapped up $20 million in forgivable loans meant, in spirit if not the law, for America's small business. Sure, the company gave back the money — but that bell can't be unrung.
Are there opportunities during the time of coronavirus to make a positive impression with the public? Of course — but only if you're doing the opposite of my warnings above. Which means you're either:
Finding a solution, or
Selflessly pitching in.
For an example of the former, here's a story about the bright folks at the NASA Jet Propulsion Laboratory turning their attention away from the heavens and down to earth, using their brainpower to make much-needed (and better) ventilators. As for the latter, here's great PR for the Publix supermarket chain, which is acting as an intermediary between farmers and dairies with excess product and the food banks which have found themselves emptied out due to unprecedented demand. 
This is a rough time for everyone. But if you're careless (or heartless), you can get yourself into even more trouble. If you need help with PR problems, reach out to Ghostwriters Central for our professional advice.