Ghostwriters Central
World-class ghostwriting services
from world-class ghostwriters for hire:
Writing isn't easy. And language isn't easy. But who doesn't want a simple and inexpensive solution to writing their project? Two possibilities may quickly come to mind: That heavily-publicized artificial intelligence software called ChatGPT is one. Let smart software write your speech, article, lyrics, book or screenplay, for free! It may be "smart" but software has no imagination, no emotion, and those are supremely important for a writer.

The other possibility is to hire a cheap writer from one of those well-known freelancer websites. It's likely that those cheap writers aren't even in this country, and it's virtually guaranteed they're going to stumble over heavily idiomatic [definition] American English. Don't expect to be able to call those writers or do one-on-one collaboration, because you can't. Sabotaging yourself isn't your job.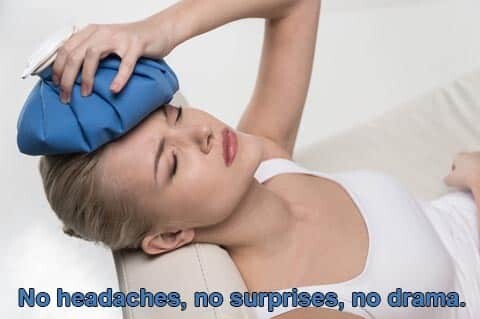 Your job is to have an idea and to find a writer who can deliver excellent work, on time and on budget. Our job is to determine what you need and help you to get it. Then to deliver a piece of work that will be taken seriously by whomever is supposed to see it. Isn't that better than being laughed out of the room?
Some advice: Rather than waste time on A.I. or a cheap writer, save your money.  When you have enough to hire a quality writer, get in touch. But if your project has already been mangled, we can un-mangle it.

My name is Michael McKown and I've been passionate about our language since I was a little kid. I co-founded Ghostwriters Central in 2002. I have many excellent writers under contract, and I know they're excellent. There's a screening process here, and they had to get past me first. We've got you covered.

Price? Writers expect to be fairly paid for their work. You can find our published rates on our Rates page. We are a mid-priced service. You can find cheaper writers but I wouldn't recommend it. You can also find writers who are far more expensive. Whatever your project is, odds are we can help you.

When you contact me, I will personally explain the process and the approximate cost. If that is acceptable to you and you're ready to proceed, I will recommend a writer and offer to have that person contact you for a free consultation. You will find the process to be hassle free and smooth. No surprises, no headaches, no frustration. You want to tell your story or express your feelings, and we're here to expedite that.
Screenplay writing and script doctor services: Getting your idea turned into a movie or TV series is difficult. There are many barriers but we know what they are. Our screenwriters will traverse many of those barriers in the writing process. We can give you what producers want. Experience counts.
Manuscript writing services: Novels, memoirs, autobiographies, self-help, how-to, religious, business and more. Our goal is to lock that prospective publisher's eyes on your story and not let go until he or she says: "We are gonna publish this!"
Speech writing services: You name it, we've done it. Our speeches have been successfully delivered at the United Nations, sales and motivational meetings, graduations, presentations, memorial services and countless weddings. Our words will help give you confidence in front of a crowd.
Webtext, business blog, advertising copy and social media writing services: We can handle the writing for your website, for your promotions and marketing efforts, instruction manuals and even your company's annual reports.
Theatrical stage play writing services: Whether the goal is Broadway in the Big Apple or community theater, straight drama, comedy or a musical, we've got a fine dramatist on staff.
Press release writing services and crisis communications management: Don't let an industrial catastrophe, food-borne illness or lies by a discharged employee compromise your business and brand identity. We will limit the damage and chart a way forward.
Rap rhyme writing and song lyrics writing: Are you in the recording studio but stuck for a hook, flow, bars, structure or content? We can be your behind-the-scenes hip-hop or traditional song lyrics ghostwriter. Or custom lyrics to existing music.

Wedding officiant speeches and op-ed opinion pieces: Been there, done that. Just give us a call.

Now…what do you need and how can we help?