Ebook ghostwriting services:
Perfection in electronic words.
Ebooks are now outselling printed books. Reading is still a passion but the delivery method has changed. We can write your ebook. Call Ghostwriters Central toll-free at 888-743-9939 10am to 6pm Pacific Time. Or send us a text at 818-636-4173, we will reply right away. You can be assured of expert, prompt, conscientious and affordable service.


By- Gloria Mutuku & Michael McKown
Ghostwriting is one of the most sought services across the world. Studies show that 70% of books published by traditional publishing houses were ghostwritten. And only 1% of well-known personalities, politicians, celebrities, and artists personally author their own books. Consequently, ghostwriting services allow people to publish memoirs, autobiographies, and fiction work without the need to write them physically. Also, it is ideal for people with limited time and writing skills.
Whether you are going for traditional publishing or self-publishing, a ghostwriter can help you bring together high-quality content within the shortest time possible. This article provides all the information you need about ghostwriting your ebook.
Why do you need ghostwriting services?
Authors hire ghostwriters if they believe the work is best done by another professional. In such cases, the author might have specific limitations, such as time, skill or expertise. Writing takes a lot of time. It could take years for a time-stressed celebrity, CEO or politician to write a manuscript. However, a competent ghostwriter will assure you of a quick turnaround and high-quality writing. Additionally, ghostwriters have special skills which you may not have. And with their services, you get a book that can sell.
Hiring an ebook ghostwriter
Ghostwriters are professional writers and researchers. When you work with a ghostwriter, you merge your expertise on the subject with the writer's skills to create the best product for the market. Additionally, they bring different perspectives from your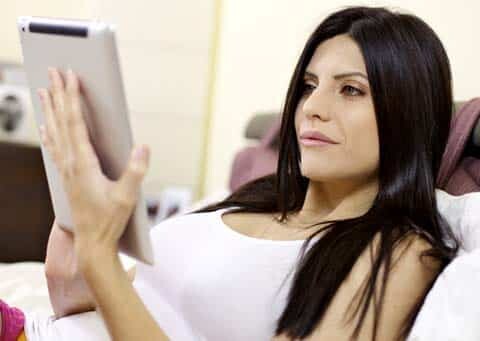 own.
It would be best if you had a ghostwriter with a favorable skill set for the niche. You might want to check out some of their previous works to verify if they can create the quality you desire and have a feel of their style and tone. Most ghostwriting service providers have a variety of writers specializing in different areas. Additionally, professional ghostwriting companies work with the author to their satisfaction, although any writer will establish limits. Nobody will work on a project to infinity.
Creating a book cover design
An outstanding, eye-catching book cover should complement a beautiful story. The book cover design creates the first impression of your book. And if you have an eye-catching design, readers are more likely to pick your book in a competitive display. It would help if you worked with an experienced designer who can graphically capture the story in the book, revealing the hook and keeping it simple. Most readers are drawn to purchasing a book right from the cover design; thus, you should consider it a marketing tool.
Traditional vs. ebook publishing
Generally, there are two ways of publishing: self-publishing and traditional publishing. With the traditional variety, the publisher pays you for the right to manufacture the book. They take care of cover design, photos, art and promotion. And they handle marketing, which includes distribution to bookstores around the country, and they sell it online. And they send you royalty checks. Getting published this way is normally a hard, long, uphill fight.
Zara Altair says "Choosing a book cover design is one of the most important decisions to make. Your book cover is the first thing a reader sees. Consider hiring a book cover designer as one of your highest priorities before you publish your book." This is excellent advice. It's basic marketing: Draw attention to your brand and your product.
Traditional publishing is a long process, but there are no upfront charges. Also, in this form of publishing, you get a smaller percentage of the royalties from every copy sold. Self-publishing is costly; however, it is quicker and gives you complete control and royalties.
Amazon is the leading self-publisher worldwide. However, many self-publishing companies are commanding smaller market shares, such as:
Apple Books for Authors

Reedsy

Publish Drive

Kobo

Barnes and Noble Press
Self-publishing on Amazon
Amazon KPD (Kindle Direct Publishing) is the leading self-publishing company controlling 80% of the self-publishing market. It offers two publishing options: Kindle Direct Publishing (KDP) and Amazon traditional publishing (Amazon Publishing). The KDP platform is quicker, less hectic, and convenient for indie authors or self-publishers. It offers authors print-on-demand paperback version services, and publishing services are free.
Amazon KDP deducts two types of royalties, 35%, and 70%, but you must meet certain conditions to qualify for the 70% royalty. It is important to note the printing cost for paperback books is deducted from the author's royalties.
Here are the steps for publishing on KDP:
Sign up for an Amazon KDP account by filling in your basic information. Once your account is ready, you can begin uploading your book.

Go to start, "create a new title," then select Kindle ebook or paperback.

Fill in the required details about your book, including the title, edition, author, description, keywords, and publishing rights.

Read through the KDP content guidelines.

Upload your manuscript, ebook cover, ebook preview, and Kindle ebook ISBN (optional)

Price your book, and enroll in KDP.

Select the regions you intend to list your book.

Complete the process by choosing either 35% or 70% royalty rates. The system will display your royalty based on the price you indicated. Prices over $9.99 are only eligible for 35% royalties.
Advertise your book
As an author, you should make the most of Amazon marketing tools to increase sales. You can use sponsored ads or Amazon pay-per-click advertising. To do so, you should set up an ad campaign targeting specific keywords that your readers will likely type in the Amazon search bar. Once your customers type in the keywords, your ad will appear in the search results, and the customer can click on it to view the details. This pay-per-click works through bidding, and the higher bidders get more appearances.
You can also enroll for KDP Select to earn higher royalties and increase your market reach and sales potential. It is a free program open to all authors, and those enrolled give Amazon exclusive rights to their books for 90 days. After this period, the author rips higher returns in the market and robust sales.
The importance of the utility of content and reviews
Once a reader purchases your book, you want to ensure they read it page to page. For this to happen, the content has to be useful, credible, well-organized and entertaining (if called for). You, therefore, need to do things right from the start. Those who enjoy reading your book will recommend it to others, leave good reviews, and sell your work.
Positive reviews are crucial for books because readers hardly buy a book without going through the reviews. Poorly-written books with useless or misguiding content can be a huge killer for your brand. If you offer advice or any other information, it must be correct, factual, and verified. And readers who take up your advice should always have good feedback to give in the form of reviews. For this reason, your content should be well-researched and professional. A good ghostwriter will conduct research and consult professionals to produce high-quality content.
Amazon's search ranking algorithms are a dark mystery but there does appear to be a link between the reviews an ebook gets on Amazon and how well the ebook ranks in their search results. Produce an outstanding ebook and get outstanding reviews. Your book should rise in the rankings.
Final thoughts
Ghostwriting services are growing in demand. Companies and individuals hire trusted writers to write books and other content for their websites, blogs, magazines, advertising, newsletters, and pamphlets. If you're not a good writer but have an idea and a desire to publish it, you can hire ghostwriting services for an affordable fee and rip huge returns when your books reach the shelves — whether physical or web-based.
We hope you find the info above useful, but we're not publishers. We're writers. Our ebook ghostwriting services cost the same as our other book ghostwriting services. The pertinent info will be found on our Rates page.
[vcex_icon_box style="two" heading="EXPERTISE" heading_type="h2″ icon="fas fa-tools" icon_color="#00bcc9″ icon_size="60″]
Experienced pro writers available on a wide variety of subjects for books, screenplays, speeches, etc.
[/vcex_icon_box]
[vcex_icon_box style="two" heading="PAY PAL" heading_type="h2″ icon="fa fa-cc-paypal" icon_color="#00bcc9″ icon_size="60″]
We also accept payment via PayPal. In the case of large projects, we can work out payment plans,
[/vcex_icon_box]
[vcex_icon_box style="two" heading="WORLDWIDE SERVICE" heading_type="h2″ icon="fa fa-arrows" icon_color="#00bcc9″ icon_size="60″]
Headquartered in the Los Angeles, CA, area but helping clients everywhere with the best possible service.
[/vcex_icon_box]
[vcex_icon_box style="two" heading="" icon="" image="2855″ image_width="166″ image_height="166″ css=".vc_custom_1514071684797{padding-top: 26px !important;}"][/vcex_icon_box]