Book proposal writing services.
By- Michael McKown
Improve the chances of getting your manuscript published by getting professional help. A book proposal is targeted to a traditional publisher. It's your sales pitch. The goal is to entice a publisher into investing in designing, manufacturing, publicizing and distributing your book.
It's an executive summary of a non-fiction manuscript. You want the publisher eager to either sign a deal so that you can begin writing your book, or eager to read it if you've already finished.
But things have changed since the advent of blogs, print-on-demand publishers and ebooks.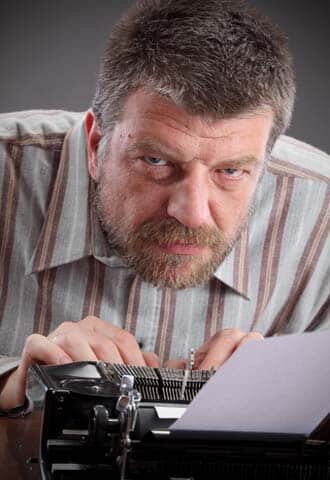 A traditional publisher is one who pays you for the right to print your book and put it in bookstores, and who might send you on a book tour. Print-on-demand publishers get paid by you to print the book. And ebooks don't require paper or physical bookstores at all.
Given these new competitive threats, traditional publishers are more wary than ever about committing themselves to putting out new books. These days, they expect you to carry part of the load.
If you want to be picked up by a publishing house, be prepared to demonstrate there is a demand for your book. They will want to know about competitive titles and what you are going to commit to do to help sell the book.
Given the many platforms today, it's to your advantage to commit to promoting the book on blogs, email newsletters, social media, websites, web videos, podcasts and more. What sort of following do you have? Expect to be able to prove it.
Furthermore, the publisher will want you to prove that you're qualified to write on the topic you've selected. Don't even think about pitching a fitness book if you're a 300-lb. couch potato.
Are you well known in the field you'll be writing about? Will you be able to write with authority and speak the truth? Will readers materially benefit from your work? It's to your advantage if you've got a fairly high profile in the area you're writing about because that creates demand.
If your book is, for example, an analysis of a military operation, the publisher will want you to be known and respected in that field. It's much easier to sell a lot of books by a known expert in military ops to those who wish to learn about military ops.
Even if you've already written the manuscript, a non-fiction work may still require a book proposal. Done well, the publisher will probably want to know more.
Writing a book is a business. Literary agents and publishers will view whatever you submit with a cautious eye. They are looking for sales, so you need to be prepared to prove that their risk is justified. They want your proposal to deliver a watertight argument that they will make money. They want a manuscript that is informative and compelling, that will get top-notch reviews and that will motivate people to spend their hard-earned cash to read what you wrote.
Our job is to write a compelling book proposal that presents you to the best-possible advantage. Book proposal writing is billed hourly. If you also need to have the manuscript written, of course, we will be delighted to help with that, too.
Novels generally don't need a proposal but it could be advantageous. Some agents are delighted to read a proposal for a fictional book. So why not?
CLIENT COMMENT ABOUT A BOOK PROPOSAL:
"I thank you both from the bottom of my heart for doing such a great job. I just finished reading it, and some of your extra touches are fantastic. I wish you both great success in your lives. I will be in touch because I am starting a new one soon. I am more confident to write because of having you both on my team. With much appreciation, I am… –Michael S."
[vcex_icon_box style="two" heading="EXPERTISE" heading_type="h2″ icon="fas fa-tools" icon_color="#00bcc9″ icon_size="60″]
Experienced pro writers available on a wide variety of subjects for books, screenplays, speeches, etc.
[/vcex_icon_box]
[vcex_icon_box style="two" heading="PAY PAL" heading_type="h2″ icon="fa fa-cc-paypal" icon_color="#00bcc9″ icon_size="60″]
We also accept payment via PayPal. In the case of large projects, we can work out payment plans,
[/vcex_icon_box]
[vcex_icon_box style="two" heading="WORLDWIDE SERVICE" heading_type="h2″ icon="fa fa-arrows" icon_color="#00bcc9″ icon_size="60″]
Headquartered in the Los Angeles, CA, area but helping clients everywhere with the best possible service.
[/vcex_icon_box]
[vcex_icon_box style="two" heading="" icon="" image="2855″ image_width="166″ image_height="166″ css=".vc_custom_1514071684797{padding-top: 26px !important;}"][/vcex_icon_box]