Military ghostwriting, editing, rewriting & screenwriting services.
Army. Navy. Air Force. Marine Corps. Coast Guard. Space Force.

Book, article, TV show or movie, we've got your 6. Whether your project is real-life or fictional, we can handle the writing task and deliver the work on time and on budget. Call Ghostwriters Central toll-free at 888-743-9939 10am to 6pm Pacific Time. Or send us a text at 818-636-4173, we will reply right away. Tell us about your service-connected idea. Your consultation is FREE!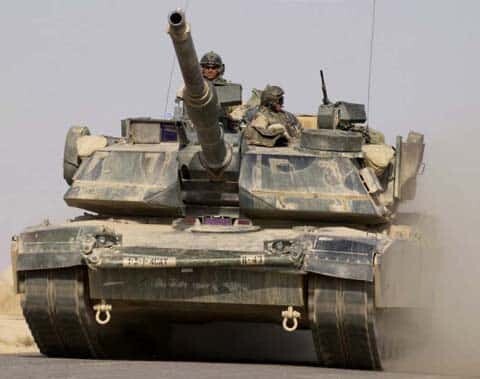 By- Brian McLaughlin
You've served your country. You've done things that most people only experience in movies, TV shows, and books – or in their dreams. Your story is worth sharing. People want to hear it. Maybe it's not the next Saving Private Ryan — but maybe it is! Either way, there's an audience for it. And the only way it'll reach that audience is if it it's put in writing.
If you hated high school English and paid someone else to write your homework, you probably won't enjoy writing about your military experience. On the other hand, if you were the editor of the high school newspaper, you're probably a solid writer, but might not have the time to craft an entire memoir. Or, you might not be familiar with the format and story structure or a film screenplay or TV pilot. After all, that's a learned skill, just like accurately firing your weapon, land navigation, and drill and ceremony.
Writers with military backgrounds
That's where Ghostwriters Central comes in. We have talented writers with military backgrounds who are ready to translate your memories into that book or script. Our writers know the craft and are also familiar with life in uniform. They will save you countless days of tapping away at the keyboard – or worse, staring at a blank screen with no idea how to start. If you've had a stack of notepads, cocktail napkins, and MRE box flaps where you've jotted down thoughts, quotes, and anecdotes sitting in a closet or drawer for years, our writers can take those notes and turn them into the exciting adventure you remember, before those memories fade away forever.
We'll get the lingo right, because we've used it ourselves. We know who says hooah, hooyah, and oorah — and that the Air Force doesn't say any of these. We know that Marines are not soldiers (and that Marine is capitalized, while soldier isn't). We know to write SEALs, rather than Seals. We know who a Jody or a Blue Falcon is, because we've met both of these, unfortunately. And if we don't know some of these things, we know how to research the answer — or when to just ask you.
A fictionalized version?
Your experiences might be too personal to put out into the world exactly as they happened. Instead, you might want to write a fictionalized version. In that case, a novel could be a better idea. Or, you might want to tell the wartime story of a parent, grandparent, or great-grandparent, but you don't have all the details. Our writers can handle both of those options as well. They will research the historical, geographical, and technical information and make the story accurate and authentic enough to satisfy even the pickiest reader or viewer.
Finally, if your military reality has inspired a sci-fi or fantasy tale of warriors and battles that you're itching to get on paper, our writers can be your heroes — "literally." Your drill sergeant can be a troll. An MRAP can become a sandcrawler. Rip It can be the new blue milk. Kandahar can transform into Barsoom. Whatever world you want your military life to transport to, we can get you there.
The polish and shine
For those of you who have done the heavy lifting and knocked out 100,000 words by yourself — first, congratulations. But you now need someone to polish it so it shines like one of your medals. That's a service we also offer. Rewriting or editing will be done in a manner that retains and strengthens the spirit and character of your original words, making them more professional and marketable.
Of course, your needs and desires might not be as epic as a book or film. If what you want is a powerful speech or touching song lyrics, we have writers who are experienced in those areas. If you've been invited to do some public speaking as the military guest of honor, you have enough on your mind without having to worry about getting the wording perfect — that's our job. If you have an upcoming open mic and want to sing about the emotions your felt downrange, let us handle things like rhythm, meter, tempo, verses, refrain, chorus, bridge, hook, and coda.
Qualified to hit the right tone
Because we have staff that knows military life and are talented scribes, they can work with you to hit the right tone, something that civilians would have difficulty with. Our writers understand that being miserable can be hilarious, that fear can be your favorite emotion, that something can be the worst and best thing in your life. They have smelled the same nasty smells you have, tasted the same bland tastes, and felt the same pain, loneliness, and darkness — along with the same joy, camaraderie, and pride. That's why Ghostwriters Central is the best battle buddy for a veteran with a story to tell.
Since service members started returning from Afghanistan and Iraq, the volume of military content has greatly increased — and so has the audience ready to consume it all. There is a growing market for such material and Ghostwriters Central wants to help our veterans be part of that market. Co-founder Michael McKown served as a journalist in the U.S. Navy and is enthusiastic about helping combat tales get told in a way that best serves those who served, and their families. If you've been in the Army, Navy, Marine Corps, Air Force or Coast Guard and you've got a story to tell, we've got your six.
[vcex_icon_box style="two" heading="EXPERTISE" heading_type="h2″ icon="fas fa-tools" icon_color="#00bcc9″ icon_size="60″]
Experienced pro writers available on a wide variety of subjects for books, screenplays, speeches, etc.
[/vcex_icon_box]
[vcex_icon_box style="two" heading="PAY PAL" heading_type="h2″ icon="fa fa-cc-paypal" icon_color="#00bcc9″ icon_size="60″]
We also accept payment via PayPal. In the case of large projects, we can work out payment plans,
[/vcex_icon_box]
[vcex_icon_box style="two" heading="WORLDWIDE SERVICE" heading_type="h2″ icon="fa fa-arrows" icon_color="#00bcc9″ icon_size="60″]
Headquartered in the Los Angeles, CA, area but helping clients everywhere with the best possible service.
[/vcex_icon_box]
[vcex_icon_box style="two" heading="" icon="" image="2855″ image_width="166″ image_height="166″ css=".vc_custom_1514071684797{padding-top: 26px !important;}"][/vcex_icon_box]