Ghostwriting jobs at Ghostwriters Central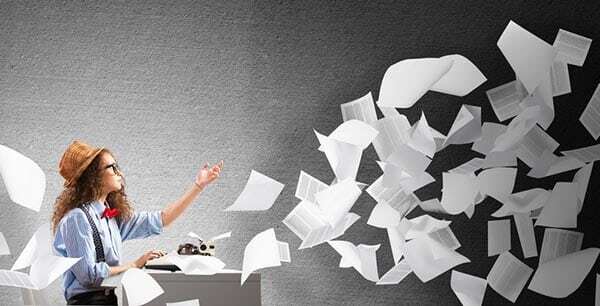 WANTED: Experienced screenwriters (film and TV), and script doctors.
Read the info below first.

We have been providing quality ghostwriting services since 2002 and Ghostwriters Central is well known in the professional writing community. We maintain an excellent reputation through top-notch client service and by using experienced, capable and reliable writers.
Ghostwriting jobs — what's involved
The Ghostwriters Central office is the point of contact for new clients, and writing assignment jobs are made from this office.
A contract between the writer and the company is required. Writers are 1099 independent contractors, not employees.

The writer will work collaboratively with clients and keep the company informed of the status of assigned projects.
Contracts with clients are issued by the company (you get a copy). Billing is handled by the company (you get a copy). Payments are handled by the company.
Check our rates page.
Writers get paid shortly after client funds are received by the company. Every. Single. Time. No games, no stupidity.

What we're seeking
Exceptional skill and reliability. What are you good at? Tell us.
Significant experience.
Writers who have their own standalone websites (this is important, social media pages do not apply.) A standalone website is on its own domain, such as: www.mysite.com.

We want writers who can blow our socks off. Show us what you can do. Send us some things you've written. If you blow our socks off, then we're impressed, and that's a good thing.
Accurate client work is required. The boss doesn't want to have to correct your typos or other goofs. Please know when to use effect/affect and your/you're. You don't want to make the boss wince.
What you will be contractually required to do
Help the client write whatever project he or she brings.
Be readily accessible to the client.
Deliver outstanding work on deadline.
Provide the company with photos of yourself for promotional purposes.
Write an occasional article for this website. You get a byline (but no payment). Articles become the property of the company.
Lie to us, don't take proper care of client needs, or don't fulfill your contractual obligations…you're toast.
What to do now
Make an inquiry before sending us all the goodies described below. If we're not adding staff at the moment, it will save you time and effort.
Send your CV and something you've written. If it's a manuscript or screenplay, send the whole thing. We will be happy to sign a non-disclosure agreement if you wish. We're not going to swipe your stuff; we just want to see what you can do. Some sample pages from a manuscript or screenplay will not be enough. If you've been published or produced, tell us. Won prizes? Tell us.
Here's where to send it: writers@ghostwords.com.
Thank you.
[vcex_icon_box style="two" heading="EXPERTISE" icon="fas fa-tools" heading_type="h2″ icon_color="#00bcc9″ icon_size="60″]
Experienced pro writers available on a wide variety of subjects for books, screenplays, speeches, etc.
[/vcex_icon_box]
[vcex_icon_box style="two" heading="PAY PAL" icon="fa fa-cc-paypal" heading_type="h2″ icon_color="#00bcc9″ icon_size="60″]
We also accept payment via PayPal. In the case of large projects, we can work out payment plans,
[/vcex_icon_box]
[vcex_icon_box style="two" heading="WORLDWIDE SERVICE" icon="fa fa-arrows" heading_type="h2″ icon_color="#00bcc9″ icon_size="60″]
Headquartered in the Los Angeles, CA, area but helping clients everywhere with the best possible service.
[/vcex_icon_box]
[vcex_icon_box style="two" heading="" icon="" image="2855″ image_width="166″ image_height="166″ css=".vc_custom_1514071684797{padding-top: 26px !important;}"][/vcex_icon_box]