Custom, professional SEO writing services.
A great SEO writer can help get your webpage ranked.
By- Michael McKown
First the definition. SEO stands for search engine optimization. SEO writing is the art of tuning the text of a webpage so that an Internet search engine understands what the page is about. This is the first step in the process of getting a webpage ranked high on search engines. A well-tuned business webpage offering products or services can generate lots of sales.
The writer is partially responsible for getting that webpage ranked. But there are other aspects to this art that are the responsibility of the webmaster or website designer. Specifically, the webmaster/designer must create an effective title tag, description tag, menu labeling, and page URL. For those who don't know what those are, your webmaster/designer can explain.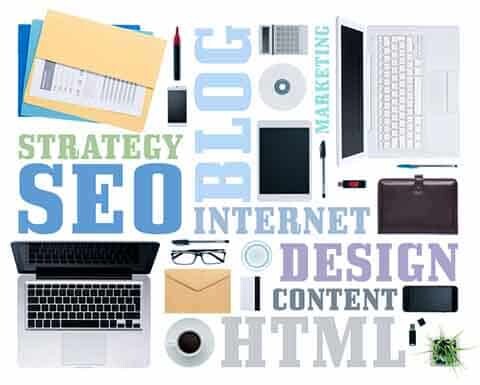 And then there's the matter of backlinks. Those are links from other websites that go to your webpage. I won't into detail on methods of obtaining such links, but suffice it to say you want your page to be so uniquely informative and useful that those who operate other websites will want to link to your page as a service for their own visitors. Therefore, your page needs to be interesting, informative and compelling.
So two steps. The writer creates the text that sells your products and services, done in such a way so search engines know what the page is about. The ranking of the page in competitive search results is largely determined by what your webmaster or designer needs to do, as well as the backlink profile.
If you want to hire an SEO writer, your first step ought to be to find out what that writer has achieved in terms pages that rank high for competitive keyword phrases.
Secondly, get a consultation with that writer. Let's assume you're in need of SEO-friendly tuning for a page offering red widgets for sale. No search engine is going to rank your page high up for the keyword phrase "red widgets for sale" unless that search engine understands that your page is offering red widgets for sale. The URL of that page should, for maximum benefit, include the phrase red-widgets-for-sale. And again for maximum benefit, the anchor text of links to that page from other websites should read "Red Widgets For Sale."
What about how text is configured on the page? If you've been told that keyword stuffing is the way to go, forget about it. That approach could get your page or site punished or ignored by search engines. These days, the likes of Google and Bing are smart enough to spot manipulation. Just be honest. Natural language is the way to go, with keyword phrases in the right places and not used to excess.
If your SEO writer is sufficiently skilled, he or she can create compelling text that keeps a visitor to that page on that page for a considerable amount of time. That requires serious copywriting skills. And it's important. Visitors who quickly leave your page are noticed by search engines. Visitors who quickly "bounce" to some other site is noticed by search engines and they consider bounces to be a negative ranking factor.
Are our writers capable of tuning your text for maximum SEO advantage? Well of course. All you have to do is contact us for more information.