Memoir & autobiography writing services.
Top-quality ghostwriters are ready to help you now!

By- Michael McKown
If you're reading this page, the odds are good that you've decided to turn over the writing of your memoir or autobiography manuscript to a ghostwriter. If you're not a writer, or don't have the time to put your life on paper, hiring a ghostwriter is probably a great idea.
Definitions
Let's begin with some definitions from Dictionary.com:
Autobiography: A history of a person's life, written or told by that person.
Memoir: A record of events written by a person having intimate knowledge of them and based on personal observation.
While related, an autobiography is one's complete history. A memoir is the story of part of, or an event in, that person's history. Of course, we have written many. Usually the finished manuscript is destined to a traditional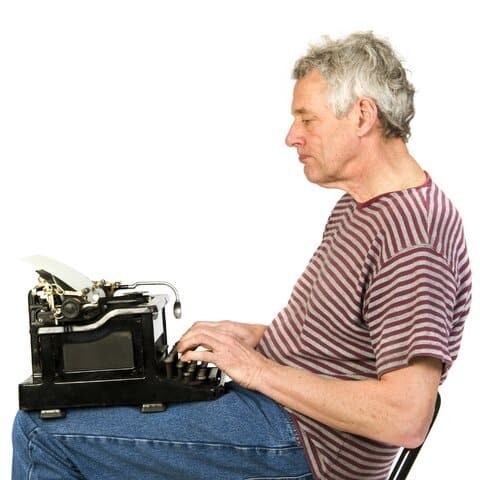 publisher, but some authors prefer to have them privately printed and distributed only to their family.
Initially, the memoir ghostwriter's task is to listen and to review whatever notes, journals, diaries, documents and recordings the author can provide. Oftentimes, the writer will need to interview the subject in order to fill out the narrative. If distance permits, we can do that in person, or by phone or Skype.
Who needs a memoir?
Anyone with an interesting story to tell. Commercial publishers want to sell thousands of books, even if your story will fit a niche, such as a memoir about 1991's Desert Storm invasion of Iraq, targeted to those with an interest in military history. If commercial publication is the goal, you need to present your story in the most compelling manner possible.
It's much the same thing with an autobiography. For commercial publication, the subject should either have a high-profile or be well known, or have a very powerful, eye-opening story to tell, or both. For private publication, such as for a family, neither is a factor.
Examples of good candidates for a memoir
Corporate leaders. Business founders. Sports stars. Music, film, television and stage personalities. Artists. Writers. Politicians. Innovators. People intimately involved with major events, such as elections, military ops, revolutions and civil rights. Another good candidate would be the story of a David vs. a Goliath, such as in a precedent-setting courtroom battle where an ordinary, otherwise unknown person takes on and vanquishes a giant foe and changes history in the process.
For example, memoirs and autobiographies I have in my library include those by Col. David Hackworth, Tip O'Neill, Sam Walton, Patricia Kennealy, Richard Branson, Gen. Norman Schwarzkopf, Michael Eisner, David Brinkley, Gay Talese, Bob Schieffer and Warren Buffett. I have many more biographies not written by the subjects.
I find personal stories highly informative. Not only am I curious about how people did or achieved things, I'm in business and I often find the lessons useful in my own life. One of those lessons came from Wal-Mart founder Sam Walton's memoir. The reason for the famed Wal-Mart greeter was two-fold: To make people feel welcome and, more importantly, to keep customers from walking out of the store with unpaid merchandise. Back in the 1980s and '90s, I successfully adapted his idea to prevent scammers from fraudulently using credit cards to buy goods by mail or phone order at a company I used to own.
Your personal story may not only entertain readers but it may also be useful to them, as Walton's was to me.
The story can be told as fiction
Sometimes, often to avoid lawsuits, a true story is related as fiction. In film, the producers of 1960's Inherit the Wind changed all the names involved in the 1925 Scopes "monkey trial" about a school teacher's arrest in Tennessee over teaching the theory of evolution. In 1960, some of those small-town, small-minded people were still alive and apparently armed with lawyers.
Sometimes, a work is presented as fiction for reasons of storytelling. In books, Thomas Keneally's work, Schindler's Ark (List in the US) told the true story of a Nazi named Oskar Schindler and how he exploited Jewish slave labor in the making of war equipment, then later acted to save well over a thousand of them from extermination. Keneally wrote the story using the techniques of fiction and even won a fiction prize, despite the story not being fictional. (Yes, it's the book on which the famous Steven Spielberg movie was based).
The New York Times carried an article about the writing of the book. It's worth reading.
We can help you
Ghostwriters Central has been helping clients tell their stories since 2002. The first step is to read our Client Comments page (on the menu, above). Every word is true. Then, call, text or email us. You will be connecting with me and we will have a conversation. I will describe the process, policies, pricing, and answer any questions you may have.
You can also find the pricing information on our ghostwriting rates page.
[vcex_icon_box style="two" heading="EXPERTISE" heading_type="h2″ icon="fas fa-tools" icon_color="#00bcc9″ icon_size="60″]
Experienced pro writers available on a wide variety of subjects for books, screenplays, speeches, etc.
[/vcex_icon_box]
[vcex_icon_box style="two" heading="PAY PAL" heading_type="h2″ icon="fa fa-cc-paypal" icon_color="#00bcc9″ icon_size="60″]
We also accept payment via PayPal. In the case of large projects, we can work out payment plans,
[/vcex_icon_box]
[vcex_icon_box style="two" heading="WORLDWIDE SERVICE" heading_type="h2″ icon="fa fa-arrows" icon_color="#00bcc9″ icon_size="60″]
Headquartered in the Los Angeles, CA, area but helping clients everywhere with the best possible service.
[/vcex_icon_box]
[vcex_icon_box style="two" heading="" icon="" image="2855″ image_width="166″ image_height="166″ css=".vc_custom_1514071684797{padding-top: 26px !important;}"][/vcex_icon_box]