Song lyric & poetry writing services: Let us
write the words that will impress your fans!
We have written song lyrics for performers (and even for other songwriters) in all genres — rap to rock to ballads to country! Poetry too? You bet! We've written hilarious retirement poems, touching romantic poems, and more! Call Ghostwriters Central toll-free at 888-743-9939 10am to 6pm Pacific Time. Or send us a text at 818-636-4173, we will reply right away. Need it right now? Ask about our rush rates. You can be assured of expert, prompt, conscientious and affordable service.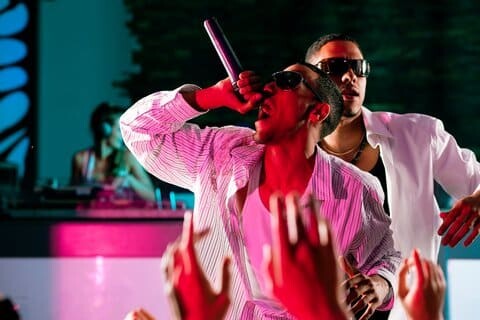 Client comment: "Great work, you guys. I'll be back very soon for more lyrics!"
Client comment: "Really great stuff!!! Thanks a lot for your help!! These are the lyrics I was looking for!"
HELP WRITING SONG LYRICS & POEMS
WHAT IS A POEM OR A SONG?
Gee, how'd you find this website while you're living under a rock?! New question, please.
OKAY: WHAT ARE POETRY AND SONGWRITING SERVICES?
Yes, perfect. Poetry and songwriting services are services by which one in need of an original poem or song provides written and/or audio/video notes to a ghostwriter so that the ghostwriter can compose that original poem or song.
WHO NEEDS POETRY AND SONGWRITING SERVICES?
Independent recording artists. Performers (amateur or professional) at private events. People who just want to tell their loved ones how much they care (awww).
WHAT MAKES FOR A GOOD POEM?
Ah, yes, an eternal question. One which pokes at the essence of all aesthetic achievement and artistic ambition. We dare not attempt to provide a comprehensive answer here, for alas, the question, like poetry itself, is eternal. We will say, however, that most of our clients are in need of rhyming verse, which we excel at delivering with a tightness and bounce that'll make the hairs on your arms stand up.
WHAT MAKES FOR GOOD LYRICS?
See above.
WHEN DO POETRY AND LYRICS CRASH AND BURN?
Generally, when the so-called "poet" or "lyricist" thinks that "time" rhymes with "fine," or when the poem or lyrics sound strangely familiar because the so-called writer Does Not Have An ORIGINAL BONE IN HIS OR HER BODY! Ahem, thank you for asking!
WHAT DO YOUR ELECTRIFYING VESSELS OF POETIC INSPIRATION — UM, POETRY AND LYRICS — COST?
Depends on the target length. The rates for lyrics for original songs and poetry can be found on our rates page. (Note: Lyrics tend to be more complex because they often must be matched to a preexisting musical recording.)
INFO WE REQUIRE FOR WRITING SONG LYRICS:
Your full name

Your contact info

Requested length of song

Desired genre of song

Desired tone of song

Your key musical influences

Lines, thoughts, ideas, etc., to be included
INFO WE REQUIRE FOR WRITING POEMS:
Your full name

Your contact info

Requested length of your poem

General goal of poem

Desired tone of poem

Qualifications, truths, memories, etc., to be incorporated