VIP ghostwriting services for
celebrities, politicians & executives.

VIPs, celebrities, politicians, executives and other high-profile people are understandably cautious when selecting service providers. After all, they have a lot to lose. If that describes you, rest assured that you will receive the treatment you expect from us. Before you call, read our Client Comments page to find out what others say about us. Then call toll-free 888-743-9939 from 10am to 6pm Pacific Time, or text to: 818-636-4173.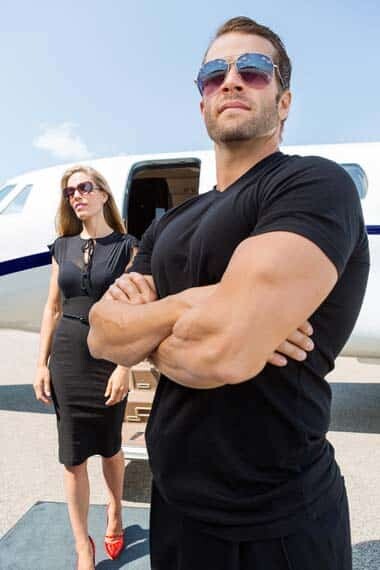 When new project inquiries hit our phone line and email inbox, a common question is, "Have you ever worked with high-profile clients?"
The answer: Yes. We have provided custom writing and editing services in the realms of books, screenplays, and speeches to pro athletes, politicians, leading businesspeople, and entertainers. Oftentimes such clients are no different from any others: They pay the same rates, sign up for the same time frames, and are in the same amount of contact throughout the project's lifespan.
Sometimes, however, such clients request "VIP" treatment. What this means is: Faster service, more rounds of editing, more communication, and sometimes even overnight travel (on their part or our part). Whereas we work to provide high value to each and every client we service, what sets VIP clients apart is that the works we're devising for them might already have a spot awaiting them in the marketplace.
Agents, publishers, and/or producers are standing by. More "chefs" than usual are in the picture, with pointed input and criticism to offer. That's why more speed is necessary. That's why more editing is contracted in. And that's why more communication enters the picture.
If the above resonates with you, and you're a potential VIP client, be sure to let us know when you first make contact with us. Hiring freelance support to help with your project might prove necessary. Moreover, we'll let you know if we can accommodate any special scheduling needs you might require right out the gate.
Above all else, no matter who you are or what form of writing or editing services you're after, trust that Ghostwriters Central seeks to provide nothing less than legitimate, A+ work. Our work products are possessed of a pristine touch, and generally characterized by rapid pacing, crackling intelligence, innovative turns of phrase, and deep-seated literary polish.
So if you're in the VIP category, and you're interested in turning up the dial to see what we're made of: Don't hesitate.
You're likely to come away saying we're made of gold. 
[vcex_icon_box style="two" heading="EXPERTISE" heading_type="h2″ icon="fas fa-tools" icon_color="#00bcc9″ icon_size="60″]
Experienced pro writers available on a wide variety of subjects for books, screenplays, speeches, etc.
[/vcex_icon_box]
[vcex_icon_box style="two" heading="PAY PAL" heading_type="h2″ icon="fa fa-cc-paypal" icon_color="#00bcc9″ icon_size="60″]
We also accept payment via PayPal. In the case of large projects, we can work out payment plans,
[/vcex_icon_box]
[vcex_icon_box style="two" heading="WORLDWIDE SERVICE" heading_type="h2″ icon="fa fa-arrows" icon_color="#00bcc9″ icon_size="60″]
Headquartered in the Los Angeles, CA, area but helping clients everywhere with the best possible service.
[/vcex_icon_box]
[vcex_icon_box style="two" heading="" icon="" image="2855″ image_width="166″ image_height="166″ css=".vc_custom_1514071684797{padding-top: 26px !important;}"][/vcex_icon_box]