Why a ghost writer must not
act as a literary agent.
There are legal and ethical problems involved when a ghost writer acts as a literary agent. Unlike some, we do the writing only, and that's to your advantage. Whatever your project is, we can write it! Call Ghostwriters Central toll-free at 888-743-9939 10am to 6pm Pacific Time. Or send us a text message at 818-636-4173, we will reply right away. You can be assured of expert, prompt, conscientious and affordable service. Need it right now? Inquire about our rush rates.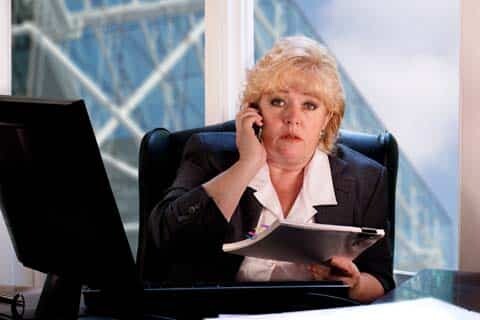 My ghost writing partnership, Ghostwriters Central, works strictly on a writing and editing basis. We are not literary agents. We are not teachers. We are not career advisers. This fact is repeated on every page of our company's website, and its repetition does us an enormous service:
It weeds out prospective clients who want more than just a writer or an editor.
Writing and/or editing a book manuscript or screenplay is incredibly complex, time-consuming, and skill-intensive work. Regardless of these facts, which should be clear to all of us, oftentimes prospective writing/editing clients want a writer/editor who can also bring the work to the marketplace after it's complete.
There are various problems with this expectation. The first one is: If your ghost writer had a guaranteed system for bringing works to the marketplace, then he or she would not be specializing in writing. What writers do and what agents do call for completely different skill sets. A writer understands techniques relating to communication, formatting, grammar, punctuation, and emotion. An agent understands how to pitch a property, sell a property, negotiate contracts, assess sales reports, and guide the development of a client's career.
The second problem with expecting your writer to be an agent is: You're essentially requesting that the writer evaluate your work with two conflicting value systems. In the first value system, the writer has to examine if he or she can bring the project to completion in a professional manner for whatever compensation is under discussion. In the second value system, the writer is forced to make a determination as to whether or not he or she can lead this work to success in the context of the marketplace.
As one might imagine, it's upon this kind of territory that scams occur.
For it's all too easy for a ghost writer to say, "Sure! I'll help you sell this thing. I have some contacts." Maybe he does, maybe he doesn't. If he does, it's likely that he would want to guard those contacts for his own private purposes. But let's assume that he has contacts and is generous enough to share them. Even in such a situation, there's risk involved. The contacts, statistically speaking, are more likely to pass on the project than to embrace it. And then what?
You have two parties, client and ghost writer, with egg on their faces. The client just paid the writer, say, $15,000 to finish a book, partially with the understanding that the writer would assist in selling it, and now the writer has delivered the guaranteed aspect (the writing) but not the risky one (the selling).
This is sad. In fact, it's awful. The widespread existence of writers who promise to also serve as agents gives ethical ghost writers a bad name. The ethical ghost writer should say what our company does:
"We will work tirelessly to furnish outstanding writing for you. But we cannot function as your agent" …for all the reasons stated above.
Not to mention the fact that in California, where Ghostwriters Central is located, it's illegal for anyone who charges money for any product or service — such as a ghostwriter — to tack on agency duties to that product or service. In California, true agents are licensed by the state, and can only earn money on commission. Reason being, it's all too easy to charge high fees to dreamers while dangling the promise of stardom before their eyes.
Many scam artists have done so, and the promise of stardom is never kept.
By declaring our ethical and legal limits, Ghostwriters Central tends to attract more entrepreneurial clients. Many of them already have agents, or a thought-out strategy for going to market. Such is always a positive alternative to an environment in which both parties pretend that there's no risk involved.
[vcex_icon_box style="two" heading="EXPERTISE" heading_type="h2″ icon="fas fa-tools" icon_color="#00bcc9″ icon_size="60″]
Experienced pro writers available on a wide variety of subjects for books, screenplays, speeches, etc.
[/vcex_icon_box]
[vcex_icon_box style="two" heading="PAY PAL" heading_type="h2″ icon="fa fa-cc-paypal" icon_color="#00bcc9″ icon_size="60″]
We also accept payment via PayPal. In the case of large projects, we can work out payment plans,
[/vcex_icon_box]
[vcex_icon_box style="two" heading="WORLDWIDE SERVICE" heading_type="h2″ icon="fa fa-arrows" icon_color="#00bcc9″ icon_size="60″]
Headquartered in the Los Angeles, CA, area but helping clients everywhere with the best possible service.
[/vcex_icon_box]
[vcex_icon_box style="two" heading="" icon="" image="2855″ image_width="166″ image_height="166″ css=".vc_custom_1514071684797{padding-top: 26px !important;}"][/vcex_icon_box]