Meet our ghostwriting staff.
Here are our star writers. They were asked to supply a photo and a brief "bio" so that prospective clients could learn about them. They are presented in alphabetical order, except for the last one. He's admin and doesn't count.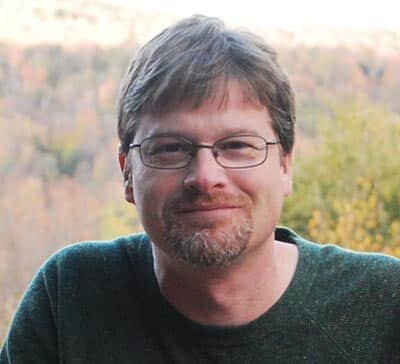 Brian Ackley
Brian is a prolific writer, screenwriter and playwright with several of his manuscripts produced either as feature films or full-length plays. Primarily a narrative film storyteller, Brian moves through various genres and visually artistic forms to explore characters, situations and themes both close to home and foreign. He crafts stories for himself, and he develops and edits stories for others. As a commissioned writer, Brian has worked within an assortment genres, including sci/fi, horror, thriller, comedy, romance, family, musical, and drama.
Smaller projects have utilized Brian's storytelling skillset, namely music videos, commercials, and fundraising campaigns. Brian has over a decade of experience working with kids in an after school setting offering instruction and guidance on creative writing and video production. He's volunteered his time and skills for non-profit organizations, as well.
Non-fiction has its place on Brian's desktop, too. A longtime fan of The New Yorker's Shouts & Murmurs section, Brian loves writing humor pieces as satire on worldly subjects (religion, politics, etc.) or as alternative perspectives into the absurd. He also likes to write — more seriously — on topics he knows well: filmmaking, screenwriting, improv, kid activities, etc.. Brian has written articles for online film publications, and parenting blogs with a focus on education. Brian's written award-winning grant proposals for the Webster Groves School District Foundation in Missouri.
Brian works very intimately with clients to assure that their message comes across regardless of form. The message; the story is always the key component to the communication.
Anya Bay

Anya Bay is an award-winning European American writer/producer/actor with eight years of international experience. Anya started her journey working as an actor on various films, commercials, music videos. Falling in love with the production world and transitioned into the producing department as a production coordinator then manager, and eventually producer for multiple projects of varying scale and genre.
She is well-versed in different genres (drama, comedy, dark comedy, suspense, thriller) and formats (film, TV, novels, plays, animation, commercial copy, and UX/interactive).
She has developed multiple TV pilots and show bibles. She co-created the first season of a dramatic TV series; wrote the backstory, characters, and episodic story arcs, and wrote the pilot treatment. She has served as a script consultant on several films.
Her very first feature Snowbound screened during the Cannes Film Market in 2017 and was sold internationally. Her last short film I Am Normal has won awards at over 25 festivals (including Academy Award-qualifying Cinequest, LA Shorts, etc.) Anya has also written scripts for television and web commercials, including cat food and perfume.
She authored The Black Key immersive theatrical show.
Anya feels that her strength as a writer is the ability to create an original and gripping storyline through punchy actions and believable dialog of complex and relatable characters. Being born in the USSR and raised with a father who is a well-known psychotherapist certainly adds to her non-judgmental and humorous writing style.
Anya has a MA degree in diplomacy/international relations and she is bilingual (English/Russian).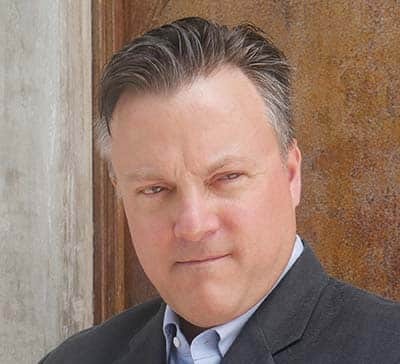 Mike Branom
Mike Branom writes what you need written, and if you've already written it, he'll make it better.
That's a simple run-down of what Mike can do for you when you hire him through Ghostwriters Central. But effective writing is not simple, and erring on any one of countless complexities can silence your message. If you put out a news release rife with typos and grammatical errors, your audience will wonder what else you get wrong. Or perhaps the copy in your bio is clean as a whistle yet impenetrable to readers due to industry jargon and acronyms.
In one recent instance, a doctor was to address grad students at his alma mater — but with 25 minutes to fill, he needed help focusing his thoughts for a coherent, compelling speech. Mike "interviewed" the doctor to sketch out the themes and lessons he wanted these students to take with them, and through their discussion the doctor revealed an enthralling story, from his own youth, about failure and triumph. The resulting speech had the students on the edges of their seats.
Mike's other clients include The Washington Post, the City of West Hollywood, and a Washington, D.C.-based advocacy firm. He also edits for the University of Southern California, whose researchers swear by Mike's keen editing eye, insisting he give their work a once-over before distribution to their audiences.
Mike's career has been dedicated to clear, effective communication. Tell Ghostwriters Central you want Mike on your side, and you'll never be at a loss for words.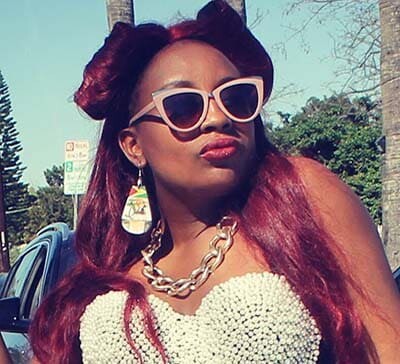 Deborah Jane Burke
Mic check 1,2,1,2. Not the words you expect to bust out of Orange County, California, but that's where Deborah Jane found her funk.
Deborah Jane, aka Retro Raptress, is the daughter of Guyanese immigrants. She grew up in an all-white suburb where she was one of the only black kids in her school. (Fun fact: She didn't make her first black friend until attending Stanford University).
Hip-hop gave her a voice and helped her discover her roots. Now Deborah Jane is an emcee, lyricist and writer who both spits raps and writes songs for other artists, editorials, TV and films – especially hip-hop musicals. She was the hip-hop columnist for Music is My Oxygen Magazine. As an artist, her signature style mixes hip-hop and pin-up girl swag. She is her Retro-Lutionary Mixtape.
At Stanford University, Deborah Jane wrote and produced an award-winning hip-hop musical, Strange Fruit: The Hip-hopera – now in development as a feature film through her production company, House of Deborah Jane. She also obtained her Masters in Screenwriting from USC Film School.
With over 20 years experience as a writer, Deborah Jane can help other artists find their voice and unique style through superb lyricism and innovative songwriting.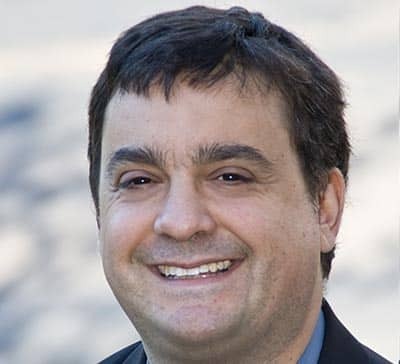 Joe Carlen
An experienced writer and ghostwriter, Mr. Carlen excels in a wide variety of nonfiction writing projects. In 2008, Carlen co-authored From Lifeguard to Sun King, the autobiography of Banana Boat® inventor and founder Robert Bell. Bell's memoir became a Los Angeles Times and Wall Street Journal bestseller.
In 2012, Carlen's own The Einstein of Money was published. The book is a biography of the late Benjamin Graham, a brilliant intellectual who revolutionized the investment world while leading a wildly unorthodox romantic life. Graham was also the mentor of Warren Buffett, who Carlen interviewed for the book. It's the most comprehensive biography of Graham ever published.
However, Carlen considers his 2016 book, A Brief History of Entrepreneurship, to be his best work to date. Published by Columbia University Press, the book traces the evolution of entrepreneurship from ancient Mesopotamia to the present in a highly readable manner. In late 2017, it was translated to Mandarin and published by a prominent Beijing publishing house.
Carlen has ghostwritten several books that are neither memoirs/biographies nor business-related. These include fitness, medicine, entertainment (he's a musician and a lifelong film buff), and non-business history. Carlen can bring any nonfiction topic to life with his engaging writing style, exceptional research and editing skills. He is known for writing excellent nonfiction book proposals and professional business plans.
Joe has a bachelor's in Near Eastern Studies from the University of Toronto, an MBA from the University of Pittsburgh, and a master's in Information Systems from Carnegie Mellon University.
James D. Creviston

James D. Creviston is a historian, Navy veteran (two Persian Gulf tours around 9/11), and comedian. He has traveled around the world and performed comedy throughout the United States. He holds a Bachelor's in History as well as a Master's in Military History and Business Administration.
He worked as a writer covering firearms and mixed Martial Arts while working on his college degree and interning for a United States Senator.
He has worked as a punch-up writer for both comedians and sitcoms. His works include a web series with over 5.5 million views between Facebook Watch and YouTube.
James has written in several genres, including horror, comedy, romance, family, and drama.
James has also worked on smaller projects, including music videos, commercials, digital marketing campaigns, and podcasts. His podcast, The Clean Comedy Podcast, has over 3,000 monthly downloads and is in the top 2.5% of podcasts.
Originally from central Texas, James now calls Los Angeles his home. He is passionate about comedy, stories, history, and the military. His love of history and humor comes from his roots in Texas and his many trips to the Alamo.
James loves writing because he can immerse himself in a world and make sure that it feels real, authentic, and true to its roots. His goal is to take your idea and flesh it out into a full story that can bring laughter, tears, and joy. If you need someone who loves research, history, and humor — James is just the writer for your project.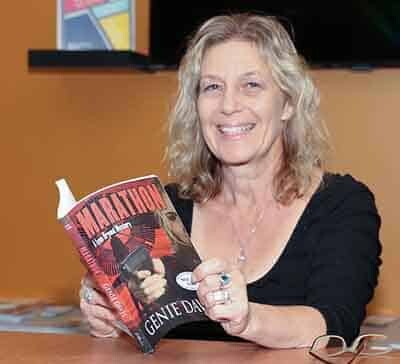 Genie Davis

I write everything and anything – and love doing it. Non-fiction or fiction, I think getting the voice right is the most important element of any story. So, I listen until I hear it clearly.
I'm a journalist and biographer. I have lots of experience asking the right questions to get the best answers that makes any story you want to tell really sing. I write book-length non-fiction from personal memoirs to historical works, from self-help to business advice to medical research and travel. And I write articles, blogs, content, and speeches, too.
Then there's fiction: I am a novelist myself, both conventionally and self-published. I write thrillers and mysteries and romance and literary fiction. I ghostwrite in an even wider variety of genres. I've received the Romance Writers of America award for best erotic novella; and as a produced screen and TV writer, I'm a member the Writers Guild of America West. Novels, short stories, scripts, and yes, poetry, too, I'm — pun intended — "well versed" in each.
When I'm not writing, I'm with my friends, family, cats — or all three. I love to travel and am particularly drawn to the desert and the ocean. You can find me watching baby bats and moon rise in Death Valley; enjoying a slice of chocolate haupia pie on Oahu's North Shore; watching a horror movie — definite weakness for zombies; enjoying art installations; or failing terribly at charades.
I have a degree in film and communications from Boston University.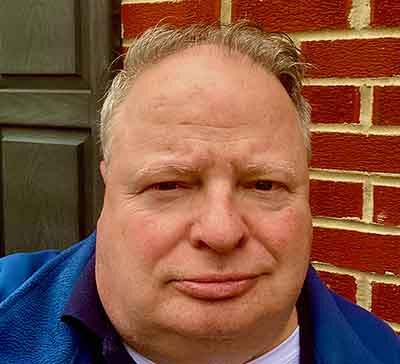 Everett De Morier

Everett De Morier became a professional writer when he sold a copy of his son's ultrasound picture along with an article entitled My Wife Is Having the Reincarnation of Elvis to the Weekly World News. For this, he received $50.
De Morier has appeared on four TV news shows, as well as in The New York Times and the London Times. He has written for In-Fisherman, Florida Keys, Bride, and Parenting.
De Morier is the author of Crib Notes for the First Year of Marriage and Crib Notes for the First Year of Fatherhood.
His novel, Thirty-Three Cecils, won the top fiction prize at the London Book Festival. He wrote the screenplay and it's in development. Pushing the Piano Down the Stairs, another movie he wrote, will be filmed in 2023.
Everett currently writes for 543 Magazine, and his best-of articles appear in The Invention of Everything: Insights on Life, Food, and One Good Thermos, which was released in 2018.
De Morier wrote seven original musical scripts that were all produced and performed by Cornerstone Drama of Dover, DE: Dover: A Christmas Story, A Gift to Remember, Loockerman Letter, The Mollywood Tree, Finding Sergio, A Little of That from Me and Welcome to Castlewood.
Everett was born in Binghamton, NY, and lives in Dover with his wife and two children. There, he enjoys Lost in Space reruns and getting out of putting miniblinds up.
Everett enjoys helping clients create their vision and develop memorable characters and stories for the stage. Read his profile on Hollywood Digest.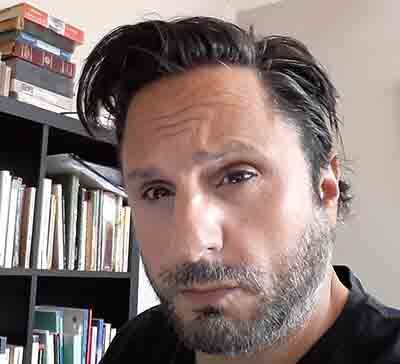 Joe De Quattro

Joe De Quattro grew up in an Italian-American household that placed a premium on work and what one could see with one's eyes: Paycheck, job, a painting, a movie or food, and while one can certainly see a book, its contents must be read to be appreciated.
Reading, literature, to Joe's parents these were things that were only appreciated by the idle or the wealthy, and so while Joe secretly developed a love for writing and reading as a boy, he maintained as he grew a parallel respect toward work handed down from his father. As he wrote and read and educated himself in Manhattan, he worked hard to be the best dishwasher, busboy or lobsterman he could be, often drawing comparisons to Jack London's character Martin Eden. As a result, he is able to bring to his fiction a certain work ethic, and he will bring that same intensity to your story.
 
His fiction has been published in literary magazines like The Carolina Quarterly and Beloit Fiction Journal which in their storied half-century histories have published the work of National Book Award and Pulitzer Prize winners and finalists like Don DeLillo, Joyce Carol Oates, Stephen Dixon, and Raymond Carver.
 
Joe's dad might not have understood or fully appreciated writing, but Joe understands and knows that writing well is one of the most difficult jobs anyone can undertake. He is a Lecturer in Writing at the University of California, Berkeley, and has an MFA in fiction from Bennington College.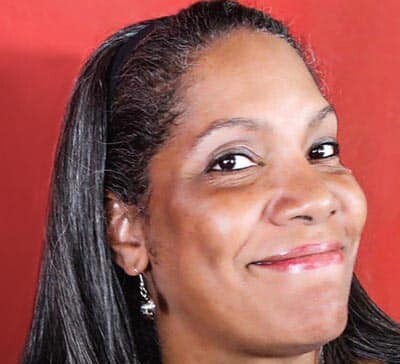 Christie Glascoe

Christie has been a teller of good stories most of her life and doing it professionally for nearly two decades. After publishing her first book, her full-time writing career began with publishing articles for print and online lifestyle magazines. She then segued into a ten-year stint in the marketing world as a blogger, social media influencer, and social media marketing consultant.
However, creative writing is why she originally started the journey, so she pivoted back to her first love by writing novels and screenplays, and also supporting other authors as a ghostwriter, developmental editor, and creative writing coach for both fiction and non-fiction projects.
Her obsession with all things film and television led her to add screenwriter-for-hire to her list of creative offerings. She has collaborated with other authors, screenwriters, producers, and directors to create scripts for films, television, web series, audio dramas, and more.
Her genre sweet spots are drama and dramedy, but she prides herself on the ability to write in any genre and enjoys the challenge when given the opportunity. For example, she has recently collaborated with others to write a musical, a children's show (book-to-screen adaptation), a historical drama scripted podcast, and edited horror and sci-fi features.
Christie has a hands-on approach to working with clients as a supportive second pair of eyes, an active contributor, and a creative accountability partner to help bring amazing stories to life.
She is a DC/Maryland native who currently resides in metro Atlanta, Georgia, with her two amazing kids.
Hon. Jacob Gross

Hon. Jacob M. Gross, MPA is a seasoned writer and political operative. His specialty is ghostwriting opinion pieces on Democratic politics, as well as press releases and other campaign communications. In his own name, Jacob has written three opinion pieces for the New York Daily News.
He has ghostwritten opinion pieces for numerous community news outlets, and a column for Huffington Post Black Voices. During the 2021 New York City primary election cycle, he ghostwrote one to two opinion pieces and five to seven press releases each week.
Previously, Jacob worked in the political consulting and lobbying firm Bill Lynch Associates, founded by former New York Deputy Mayor Bill Lynch. Jacob wrote opinion pieces, fundraising emails, and press releases. He handled social media for multiple members of Congress, which was quoted in most of New York's major daily newspapers.
Jacob is also a Senior Advisor to a member of the New York State Assembly, and a local elected official on the New York County Democratic Committee (earning him the title "Honorable".)
He holds a Bachelors of Arts in Political Science and Masters of Public Administration from Columbia University. Jacob has also studied comedy at the Upright Citizens Brigade Theatre, among other comedy schools, and is a trained puppeteer.
Whitney House

Years (25+) of trying to make two liberal arts degrees pay the bills has yielded so much written content. Though she can't do simple math, she can write or edit just about anything you need.
Past quests include:
Editing anything ⁕ Books ⁕ Blogs ⁕ Newsletters ⁕ Recipes
White papers ⁕ Website content ⁕ Emails ⁕ Marketing materials

She is decidedly anti-Oxford comma, but open to suggestions. Being both the primary writer and collaborator on past projects has lent itself to her personal mantra of "It's about the finished project – not my ego."
Professionalism and kindness are also hugely important. Originally from Atlanta, you may notice a slight accent and certain colloquialisms – like "You get more flies with honey." You can also expect prompt communication and many old-school smiley faces. 🙂
Immaculate grammar and an attention to detail mark her content creation. She has a Master's degree in English Language and Literature from Georgia State University. There, she focused on Victorian poetry and Eighteenth-Century literature. Now in Southern California, Whitney can withstand both 120 degree+ summers and high humidity. So, she's tough.
Favorite books include The World According to Garp by John Irving and For Whom the Bell Tolls by the indomitable Ernest Hemingway. More favorites are Samuel Jonson and Gerard Manley Hopkins. In previous lives, she worked as a personal chef, dog walker and social media creator (her least favorite job ever).
She is an avid reader, researcher and sports fan, and is eager to help you create your masterpiece.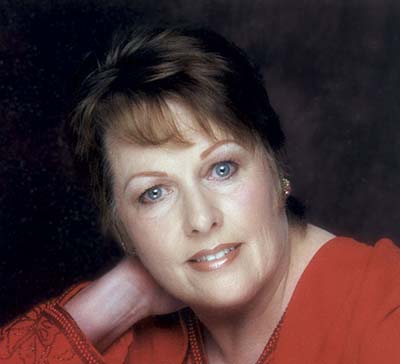 Charlene Keel

Charlene Keel has written over a dozen novels and how-to books and ghostwritten a dozen more. Shadow Train, the final installment of her YA supernatural trilogy, won a Paranormal Romance Guild Reviewer's Choice Award in 2013, and The Congressman's Wife (2015) got rave reviews. Her blended-genre novel, Lost Treasures of the Heart, (2016), won two Reviewer's Choice Awards.
Grinders Corner (2017), Keel's new romantic comedy about the good old days of taxi dancing, has critics saying it is "Laugh out loud-able," and "surprising, entertaining and very smoothly written."
Keel has also worked as editor for international magazines, including Playgirl, For the Bride and Black Elegance.  She says the most fun she's had as an editor (so far) was at Spice, a fanzine featuring rap, R&B, soul and gospel music. During her time there, she enjoyed going to parties for such notables as Puff Daddy, having lunch with Gloria Gaynor and attending a pasta dinner where Mariah Carey did the cooking. She says it was also a blast when she appeared on The Tonight Show with Johnny Carson in 1974 to talk about her former career as an airline flight attendant.
Keel's editorial assignments include The Health of Nations, a book on political philosophy, and That Nation Might Live, a moving tribute to Sarah Bush Lincoln, Abraham Lincoln's stepmother. Her television credits include Fantasy Island and Days of Our Lives, and her book, Rituals, was the basis for the first made-for-syndication soap opera. She also produced (for Romantic Times magazine) the first annual Mr. Romance Cover Model Pageant.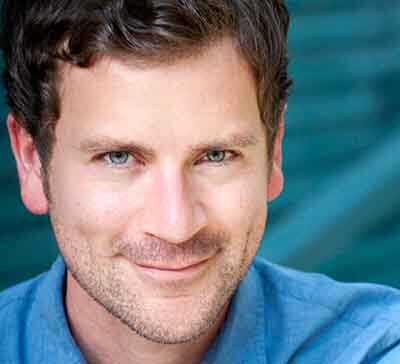 Corey Landis

Corey Landis is a singer-songwriter with five albums of original material, the most recent of which was co-produced by Beatles engineer and Grammy-winning producer Geoff Emerick. He was a finalist in the 2005 International Songwriting Competition judged by Loretta Lynne, Tom Waits, and LeAnne Rimes, among others.
He wrote the music and lyrics for the award-winning jazz musical short film, Funky Butt and has had several songs placed in or written for films and TV. He graduated with a theatre degree from Ohio University and also works as an actor, documentary director, stand-up comic, and host.
I can create custom lyrics for any occasion large or small — from a sincere tribute to a loved one to a funny song for a corporate event, and everything in between. I'll take your bullet points, anecdotes, and any particular points you want covered and craft a one-of-a-kind lyric or full song to use as you see fit, working back-and-forth with you on revisions, notes, and alterations until you're completely satisfied.
I have a quick turnaround with the first draft usually being submitted in a few days, and the final product within a week or so (with an appropriate rate increase if the timetable needs to be expedited). I'll be happy to communicate in whatever mode you prefer, from emails and texts to phone and video calls.
Corey is professional, considerate, communicative, and efficient. Contact Ghostwriters Central and ask to be put in touch with Corey for your custom song lyric writing needs.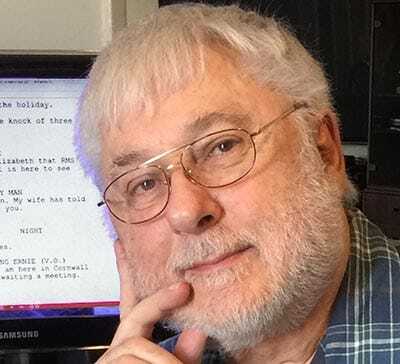 Chuck Loch
With over 20 years' professional story development and screenwriting experience, and as a teacher of screenwriting, Chuck Loch has had the opportunity to develop and collaborate on dozens of screenplays and films.
He's a member of the Writers Guild of America, and earned an MFA in Screenwriting from the number one screenwriting school in the nation, UCLA. He's won over 35 awards in U. S. screenwriting competitions and he's coached screenwriters at an international film company to win two "Angel" awards — the European equivalent to the Oscars.
His personal work includes over two dozen screenplays and teleplays in the genres of drama, crime, comedy, historical biopic, alternative history, military/war, Christian, young adult, sci-fi, horror, and love.
His specialty is "heart." It's what the story is really about — not the plot. It's the universal experience that all people relate to that moves them emotionally.
Chuck believes people watch movies to feel something. Heart is what makes screenplays and films powerful. Whether it's to laugh, or cry, or be afraid, audiences want the experience of emotion.
All of his screenplays contain copious amounts of heart. Because they do, he won the United Talent Agency Fellowship in Screenwriting during his last year in school.
After UCLA, he was a staff writer on a one-hour drama for two years, had several scripts optioned, and wrote others on assignment or as a ghostwriter for production companies. In addition to complete screenplays and teleplays, he's written treatments, done rewriting, doctoring, coaching, and editing.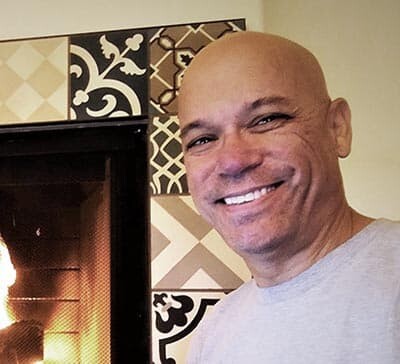 Brian McLaughlin

I love life, laughter, friendship, and family and enjoy math, crosswords, bulldogs, and gymnastics. Fine food is wasted on me, yet I like craft beers. One bite of dessert is enough. I'm Team Cap all day long. Meeting new people feeds my soul. Mentoring others feeds my brain. Helping a friend feeds my heart. Retelling a story for the tenth time can still choke me up and many YouTube videos can make me cry in Starbucks. Animals like me, kids find me funny, and beautiful women feel comfortable with me. My greatest strength is being an eternal optimist, which is also my greatest flaw.
My writing experience includes the year-long Veterans Writing Project at the Writers Guild of America under the tutelage of accomplished screenwriters. One of my screenplays was a quarterfinalist in the prestigious PAGE Awards and was also one of ten projects selected in the Producers Guild of America's Diversity Workshop. My articles have been published in The Hollywood Report, Small Wars Journal, and Notre Dame Business. I've been the editor of two professional newsletters, both of which included an editor's column. I've taught film producing and screenwriting at the University of Notre Dame, was a guest speaker on storytelling at Appalachian State University, and teach an annual screenwriting course in the Burbank Comedy Festival.
I am a film producer, former paratrooper commander, and media production advisor to General Petraeus in Afghanistan. I spent a couple decades in international business. I have degrees from Notre Dame and Boston University. My son is already a grown-ass man.
John D. McMahon

John D. McMahon has a broad range of experience that includes writing for films, television, broadcast commercials, documentaries, corporate videos, and feature articles and blogs. In addition, John regularly contributes to articles on business, technology, history, and numismatics. His feature articles have appeared in national and international publications.
Because of his background in cinema-television, his writing has a strong bias toward dramatic storytelling. Even in the context of writing marketing CCShcommunications material, he feels organizational storytelling is the best way to grab the reader's attention and capture top-of-mind.
John's background includes two degrees from one of the top film schools in the world. His mentors include industry legends writer/director John Milius, Edward Dmytryk (one of the blacklisted Hollywood 10), Bob McKee, and script consultant Chris Vogler.
John has ghostwritten for NBC's Santa Barbara, Hercules, and Xena. He was commissioned to write the series bible and pilot episode for the half-hour sitcom A Teacher's Lounge. His spec script on the odd-couple relationship between 16th century astronomers Tycho Brahe and Johannes Kepler was optioned. He wrote and directed a history of Long Beach. The series is still a part of the third-grade curriculum 20 years later.
John's writing is known for extensive research. He considers ongoing learning one of the perks of the job. He also enjoys taking complex subjects and breaking them down so readers can better understand them. When you know more, you fear less.
John's interests include fitness, aikido, painting, photography, cinema, music, teaching, studying languages, and world history.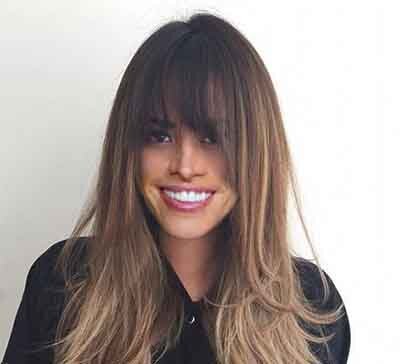 Lisa Montalto

Lisa is a Boston transplant living in West Hollywood. Having crafted numerous novels, biographies, memoirs, feature screenplays and TV pilots for top producers, high-profile clients, and the girl/boy next door, she believes everyone has a story to tell. 
Lisa works closely with her clients to find the tidbits that can turn a simple tale into a masterpiece. Having written for the producer of the blockbuster movie, How To Lose A Guy In 10 Days, she believes no project is too big or too small to make an impact on the world and she approaches each project with the same enthusiasm.
Having read her first book at age four — Dr. Suess' Green Eggs & Ham — Lisa was bitten by the story bug and began weaving her own bedtime tales to tell her little brother. By age 10, she had her first book published in her school library and it's been a rocket ride ever since. After graduating Northeastern University, she landed her first job at the number one radio station in Boston, KISS 108FM, writing ad copy and promos. That led to television writing and a trek across the country to write a brand integration script for CSI Vegas. From there word got out about Lisa's talent, creativity, and unique take on the ordinary. 
With her strengths being story structure and character development, Lisa loves to mix two or more genres together for a more interesting plot. After all, no matter the story, it's all in the way you tell it.
Jeffrey Nicholson

Few can claim they have worked one-on-one with over 10,000 clients (not a typo), but award-winning Los Angeles writer/director, Jeffrey Nicholson, certainly can. As one of the most sought-after photographers in the country, Nicholson has become the guy to work with.
What does photography have to do with writing?
Working one-on-one with people from every walk of life gives a perspective few humans have. Nicholson has said many times he's just a therapist…with a really good camera.
Nicholson's first foray into writing was co-writing and directing the award-winning 35mm film Spiral with Dane Cook. Next was The Drifter, starring Marshall Bell and Eric Stonestreet.
Nicholson sold his very first feature screenplay Freestyle to 20th Century-Fox starring Penelope Ann Miller, Corbin Bleu, and Madison Pettis. Nicholson recently wrote and directed El Coyote starring Tom Sizemore and Robert Costanzo. (Sizemore later left the film.) He has optioned two pilots and sold his pitch Drifters to Capital H Studios.
Jeffrey's favorite productions, however, are his four children and trophy wife, whom he purchased online and assembled in the basement.
"I may not be much help with an insurance document or anything that involves numbers," he says, "but if you have a story with a pulse burning inside that you are compelled to tell, I can be your "Huckleberry" (Google it) and we will have a great time finding our way together and delivering it to the world. Think of me as your birth story midwife."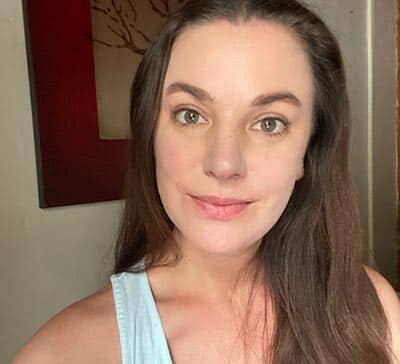 Annette Parks

Annette Parks is a passionate and prolific fiction writer. She's written over 30 books spanning the genres of science fiction, contemporary and historical romance, mystery and crime.
Her latest submission to Arbor Books, Nine Seconds, is a high-octane suspense thriller set to hit bookshelves this fall. Freedom: An American Lie traces the haunting journey of one African-American man discovering the truth of his past, and Headshot follows one veteran's journey of betrayal and bloodshed in the deserts of Iraq. Annette's personal work, Newport, is currently being published by Austin Macauley Publishers in New York and London.
For over 15 years, Annette has also been a freelance editor and copywriter, completing countless articles, blogs, and eBooks on various subjects including fashion, health, business, science, art, culture, and travel. Her career began as a proofreader/scopist of legal transcripts in Huntington Beach, California.
Born in Southern California, Annette devoted herself to the arts and literature from an early age. She graduated from Yale University with a degree in theater and dramatic literature. Her first writing job was a memoir entitled Chinese Food. Since then, memoir holds a special place in her heart.
All of Annette's novels fall under the umbrella of ghostwriting, including several years of writing under Amazon top-selling historical romance pen names, Agnes Forest and Abigail Haversham.
In recent years, Annette has written mostly dark, intricate, politically-minded fiction. The ghostwriting process is highly enjoyable for her, taking snapshots of a story from someone else's imagination and turning them into a novel.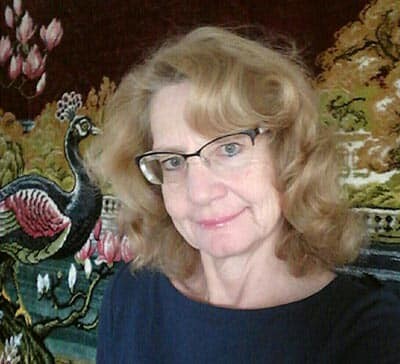 Dr. Diana Rangaves

Meet Dr. Diana Rangaves: Writer, blogger, website content creator and editor.
She is an animal whisperer, pharmacist, and ethics professor turned writer, and philanthropist. An award-winning teacher and business professional, she uses her powers for good.
Her work has appeared in numerous venues, including children's picture books, medical, pharmaceutical books, academic books, articles, blogs, and scholarly articles.
Diana is the author of the children's picture book, The Adventures of Rosy Posy Papillion ~ Friendship Children's Values Series (2018), a Five-Star Winner of Readers' Favorites.
"We need a tool to teach each half-generation of children values in a compelling, fun, and bright way."
Her series Escape into Excellence ~ Building a Foundation for Honest Decision Making (2015) and Embrace Your Excellence ~ A Psychopharmacology Primer and Mirror to the Soul (2016) benefits Santa Rosa Junior College Foundation. Currently, she is working on the Ethical Hacker ~ Acidemia, a political suspense thriller novel.
As a Google Scholar with a doctorate from the University of California, San Francisco, she has over 30 years' writing experience, leadership, content creation, storytelling, and 15 years as an academic professor.
Diana spends her time caring for her critter family in the beautiful backdrop of Sonoma County, California. She gets her inspiration from her love of teaching and being part of something bigger than ourselves.
As a foster mom for PapHavenRescue.org, she lives with her dogs and pasture pets, discussing storylines for all the upcoming books in her series, with the real Rosy Posy, in their forever home.
Ted Rodemeyer

Raised in abject poverty, award-winning screenwriter and bestselling author Ted Rodemeyer spent his youth dreaming of fantastic adventures in a world far removed from his rural roots. Yearning for more than his humble surroundings could offer, Ted began a decades-long journey in search of his destiny.
Hitting the books, he earned two master's degrees, including an MBA, while slinging booze behind a bar in hopes that a business career would hold the key to his escape. Unfortunately, he soon found himself surrounded by brain-dead sycophants entrenched in occupations where individualism was stifled in favor of traditional norms. As a devout non-conformist, Ted despised orthodoxy, stereotypes, and unoriginal thought.
Surprisingly, these traits provided the foundation for a second career he never imagined and a life he wouldn't trade for all the gold in Kanye's grille. Unbound from the restrictions of his physical surroundings, writing provided a roadmap to the fantastical worlds Ted dreamt of as a child and the means to populate them with characters who defied conventionality.
That's my story. What's yours?
Are you haunted by visions of a life not lived? Have you woken in the middle of the night, brain spinning with thoughts begging to be heard? Do you have a story in your heart that refuses to be confined and yearns to live on the silver screen?
I hope so because I want to help you bring that vision to life. And don't worry about getting lost because I have a roadmap.
Let's take the journey together!
Rev. Paul Shively, retired

Rev. Paul Shively is a diverse, recognized author in a broad spectrum of topics and genres.
Author of several therapeutic texts such as the The Rage Within, an adolescent anger management program; Life on My Own, a step-by-step manual for foster youth emancipating from the system, to the Cutters Handbook, a guide to understanding self-abuse and better ways to cope. Parenting 101 is a guide to being the parents your child deserves.
These therapeutic texts caught the attention of the juvenile courts and Rev. Shively became a recognized visitor in the juvenile court system. Judges sought his opinion on outcomes, which later propelled Rev. Shively into becoming an expert witness on the foster care system, and more recently, in a variety of civil cases.
His most recent published work is Perfected Witness, the testimony of the Apostle John and the modeling of your personal testimony.
Paul has written fundraising pitch decks for private and public entities, skillfully articulating the dull humdrum of an accounting statement and narratives, into a format that creates investor interest by sharing the entities' visions and goals that entices even the strongest skeptic.
His passion for writing is evident in The Brooklyn Homicide Series crime novel scheduled for release in 2022, and screenplays, one of which is currently under contract.
Rev. Shively's claim to successful writing is to have fun with it, while being able to get into character with the antagonist in the book or script.
And he has officiated at dozens of weddings!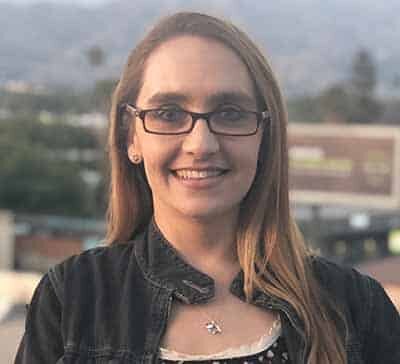 Cody Smart

Cody is an L.A.-based Latina writer, script consultant and script doctor with degrees in English Literature & Linguistics, Screenwriting, Development, and Producing, who prides herself of helping writers take their work to the next level, in both English and Spanish. She moved to L.A. to pursue her masters, fell in love, and now enjoys family hikes chasing her toddler around in the perfect L.A. weather.
She worked as a script analyst at Sony for three years, reading hundreds of scripts, and honing her craft and learning to appreciate the development of scripts and how to best guide writers to deliver the best script possible.
She also works as a judge for seven film and screenplay competitions, where she's learned what makes scripts engage readers and attract the attention of managers, agents and producers. As a writer herself, Cody has placed in multiple competitions, and won some awards.
Cody is also the head of coverage of Story Data, a script-hosting site, where she does a bi-monthly vlog with tips for screenwriters.
She teaches script doctoring, and another course titled Get Your Script Contest Ready as a UCLA Extension instructor.
Cody has worked with a wide variety of clients, helping to provide in-depth script analysis, and also rewriting/doctoring hundreds of scripts in order to get them ready for production. She loves working directly with her clients, understanding their needs, and staying true to the essence of the story the client is trying to tell, in order to elevate the story and characters.
Jon Zelazny

A military-obsessed theater kid from Rochester, NY, Jon Zelazny eventually realized he didn't want to command an epic battle so much as direct one. Awarded a four-year Army ROTC scholarship, he made films at the Newhouse School of Public Communications at Syracuse University, earned his Airborne wings, and served in the 401st Civil Affairs before splitting for Hollywood.
Breaking in with action mogul Joel Silver, he became a prolific story analyst for The Samuel Goldwyn Company, New Line / Fine Line, and Constantin Film Development, which opened the door to screenwriting, plus a 10-year association with acclaimed German director Uli Edel. Polishing the script of HBO's Tyson (1995), Jon fell in love with the biopic genre, and went on to write or rewrite scripts on the military exploits of Julius Caesar, Andrew Jackson, Chairman Mao, and Claus von Stauffenberg. His favorite civilian protagonists include theologian Dietrich Bonhoeffer, ballerina Margot Fonteyn, Wild West paleontologist O.C. Marsh, activist Agnes Smedley and rocker Iggy Pop.
As a script doctor, he developed or contributed to such features and made-for-cable films as Sorority Girl, Rasputin, Fire Down Below, Purgatory, Prince Valiant, The Little Vampire, Caesar, The Confession, Perfume, Ring of the Nibelungs, and Prisoners of the Sun.
Jon's unpublished female-driven Iraq War novel Pleasant is the Way We Roll was named a semi-finalist in the James Joyce First Novel Fellowship, while his story Constant at the 3 Deuces won the 57th Short Fiction Prize from Jerry Jazz Musician, and was nominated for a Pushcart Prize.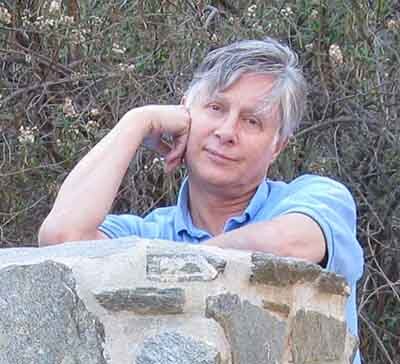 Michael McKown
Michael McKown studied journalism in college then began his writing and editing career in the US Navy. That started in 1966 where he served as a shore station and shipboard journalist. And then his career path turned to working dogs.

In 1976, he co-founded the United Schutzhund Clubs of America and created its bimonthly magazine, Schutzhund USA. In 1978, he founded a monthly magazine, Dog Sports, at which he served as editor and publisher for over 20 years. He branched off into digital publishing in 1998 where he served as an interviewer, writer and editor for 12 years. For eight of those years, he also wrote, produced and directed many feature-length videos.
While still involved with that business, he teamed up with a young book editor in 2002 to form Ghostwriters Central. This company has fulfilled the writing needs of an endless assortment of clients, from high-profile figures to new authors. That young book editor was instrumental in bringing Ghostwriters Central to the forefront of professional writing services and was part of the company for 15 long years. He has since moved on but other extremely-talented writers have recently joined the firm.
Every project undertaken by Ghostwriters Central, from a one-page document to a published 300-page manuscript to wedding vows to filmed screenplays, is handled with the utmost care. We always deliver clients' projects with excitement, secure in the knowledge that we have devoted great effort to the cause.
And when not running this company, you can find him on the drag strip in his Tesla Model S Plaid.
Member: The Authors Guild.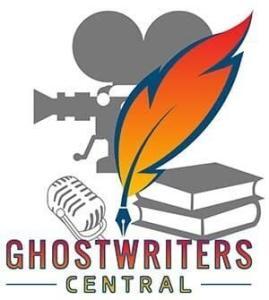 The Company
Ghostwriters Central sets itself apart from its competitors in two major ways:
1) We're the most down-to-earth ghostwriting service we know of. Whereas many of our competitors approach their work with an air of entitlement, we pride ourselves on keeping things simple, open, good-humored, and fun. Indeed, we attribute a good part of our success to our attitude. People hire Ghostwriters Central again and again because we operate with 0% nonsense and 100% accessibility and professionalism.
2) Our pricing has been designed with full awareness of the client's needs. Our affordable rates reflect the fact that whether you're hiring us to write a book, a screenplay, a speech, web text for your site, marriage vows or what have you, we fully acknowledge that you're often at the beginning of a long and involved process (i.e., getting published, getting a movie produced, delivering a speech), and we have no intention of using that to our advantage. In fact, we recommend that you beware of ghostwriting companies that attempt to inflate the value of their work via grossly inflated prices.
[vcex_icon_box style="two" heading="EXPERTISE" icon="fas fa-tools" heading_type="h2″ icon_color="#00bcc9″ icon_size="60″]
Experienced pro writers available on a wide variety of subjects for books, screenplays, speeches, etc.
[/vcex_icon_box]
[vcex_icon_box style="two" heading="PAY PAL" icon="fa fa-cc-paypal" heading_type="h2″ icon_color="#00bcc9″ icon_size="60″]
We also accept payment via PayPal. In the case of large projects, we can work out payment plans,
[/vcex_icon_box]
[vcex_icon_box style="two" heading="WORLDWIDE SERVICE" icon="fa fa-arrows" heading_type="h2″ icon_color="#00bcc9″ icon_size="60″]
Headquartered in the Los Angeles, CA, area but helping clients everywhere with the best possible service.
[/vcex_icon_box]
[vcex_icon_box style="two" heading="" icon="" image="2855″ image_width="166″ image_height="166″ css=".vc_custom_1514071684797{padding-top: 26px !important;}"][/vcex_icon_box]