Children's book ghostwriting services.
Five steps before you choose a children's book ghostwriter.
By- Tracy Yassini
There is nothing more gratifying that seeing your vision come to life through words and images. Conversely, there is nothing more frustrating than to see that same vision sputter, get foggy, change, or even…fade away.  Choosing the right collaborative author to help bring your dream to fruition can make all the difference between gratification and frustration.  For children's book authors, this process is magnified when the right fit involves the perfect mix of experience, creativity, shared vision, and skill.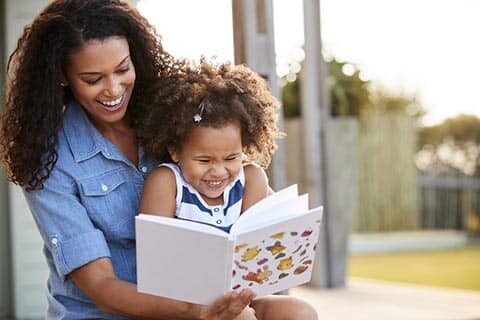 Each of these steps are critical to ensure that your children's book comes to fruition with the help of a ghostwriter who sees your story as you do.
Take a moment to invest time and thought into these five steps before you embark on your children's book journey.
Find your voice and vision
Some of the most memorable children's books take the reader into a space where they actually "hear" the character's or narrator's voice and feel the .  Most recently, I unearthed my childhood copy of "The Snowy Day" by Ezra Jack Keats for my own nephew to experience. The moment we began to read, I could feel a sense of adventure and possibility of Peter, as he played and imagined his way through the magic of a snowy day.  This story is still relevant because regardless of your level of reading, you could see the bright colors contrasted against the white snow.  You could imagine through the words the crunchiness of the newly fallen snow as he walked up and down the hill…
Children's books offer the ideal opportunity to engage all of the senses. Depending on your age group, illustrations can play a central or supporting role in your book's narrative.  For example, board and picture books may rely heavily on bright or subdued colors to convey and feeling, while chapter books might use black and white sparse illustrations to move the story along. 
Take the time to develop and think about each element of your character's personality and backstory. Often, this process influences the storyline and may even take you into a different direction than you anticipated as the character evolves. 
Being able to convey "your voice" will allow anyone – including editors or collaborative writers – to capture the true essence of your work as they craft your story.   
Age does matter
Children's Books.  Seems simple on the surface, but a cursory look at the full landscape of children's literature reveals a nuanced and complex terrain of age ranges, word counts, types of illustration and even the type of material the final book may be presented in.  Here is a cliff note version of the categories and the general criteria you should become familiar with –
Newborn to age 4: Picture books in the form of board books and soft books

Ages 2–5: Early picture books

Ages 5–8: Picture books, coloring and activity books and novelty books

Ages 4–8: Early readers

Ages 6-9: First chapter books and graphic novels

Ages 8–12: Middle-grade novels and graphic novels

Ages 12-18: Young adult novels and graphic novels
These aren't hard and fast age ranges – especially from chapter books to young adult novels the age ranges tend to overlap a bit by a year or two.  Determining the right age group and genre at the beginning will help you create a clear map for all stages of your children's book journey.
Due diligence
Sometimes, the easiest task on a checklist can quickly become the most complex if you don't do your homework in advance. True story.  An author that had a simple vision of creating a series of baby board books almost gave up after several reality checks were presented.  To their dismay, it was discovered that the ink used in board books must be approved by the Consumer Product Safety Commission.  Further, the majority of printers that print at volume are located in…Guangzhou, China (pre-pandemic!).  This added an additional 6 months to their timeline.  Make sure you address the less glamorous parts of being a children's book author before you engage an author before you go to the next step. 
Swipe right
When you decide to work with an author or ghostwriter, you are entering a relationship.  In the most successful relationships, clarity is kindness.  Ideally, you have a clear vision of your genre, concept, and end goal.  If you don't, it's ok. There are collaborative authors, editors, and ghost writers with different levels of experience and skills to meet your needs. 
Choosing a ghostwriter is a deeply personal experience.  You are not only trusting them with a confidence, but also your voice and vision.  Here are some tips to help you find the perfect match –
Ask them about their experience with similar projects. Ask what worked, and what didn't work.  This is also the time to ask if they have any current projects, what their workstyle is, and what shared expectations are in terms of work style and communication.  Write down the questions beforehand and take notes during the conversation to stay on track and to evaluate after.  It's too easy to get caught up and veer off track.  After the interview, review your notes to look for issues related to time commitment, communication style, and experience. 

Ask for a custom sample of their work. After the initial phone calls and/or zoom meetings, you may feel as if you've found your ghostwriting soulmate.  Don't rush in yet.  Do you and your potential partner a favor by asking for a custom one to two page sample of their work.  This will save them (and you) the awkward moment of trying to send a sample that mirrors your vision and helps you to see how they interpret your vision.
Ultimately, the objective is to ensure that your personal and professional styles mesh to achieve a seamless voice for your children's book.
Great expectations
As a children's book author, often the most uncomfortable moment when interacting with a potential collaborator is when the issue of accountability and compensation arise.  This is not the fun, creative, or glamorous part of being a children's book author, but it is necessary. 
Having a clear idea of what to ask ahead of time will help take some of the anxiety or trepidation out of this important conversation.  It may even help to pose the questions in writing for clarity.  If the issue of rate and how it's calculated hasn't been addressed, this would be the ideal time to do so.  Also ask about a formal contract, confidentiality, and if the rate is different for acknowledgement on the cover or in the credits. 
Setting a solid timeline with milestones also helps avoid any misunderstandings and sets the stage for a professional relationship.
The expectations go both ways at this point.  As the author, you will still need to be available for interviews, collaborate on drafts and give solid feedback to move the work forward.  This takes time. 
The happiest ending
Taking these first steps are exciting and should be the beginning of your career as a successful children's book author.  Manifest your vision with preparation, perseverance, and by finding the right partner in a collaborative author, editor, or ghostwriter. We will be honored to help put your vision into words. The process begins when you contact us.
[vcex_icon_box style="two" heading="EXPERTISE" icon="fas fa-tools" heading_type="h2″ icon_color="#00bcc9″ icon_size="60″]
Experienced pro writers available on a wide variety of subjects for books, screenplays, speeches, etc.
[/vcex_icon_box]
[vcex_icon_box style="two" heading="PAY PAL" icon="fa fa-cc-paypal" heading_type="h2″ icon_color="#00bcc9″ icon_size="60″]
We also accept payment via PayPal. In the case of large projects, we can work out payment plans,
[/vcex_icon_box]
[vcex_icon_box style="two" heading="WORLDWIDE SERVICE" icon="fa fa-arrows" heading_type="h2″ icon_color="#00bcc9″ icon_size="60″]
Headquartered in the Los Angeles, CA, area but helping clients everywhere with the best possible service.
[/vcex_icon_box]
[vcex_icon_box style="two" heading="" icon="" image="2855″ image_width="166″ image_height="166″ css=".vc_custom_1514071684797{padding-top: 26px !important;}"][/vcex_icon_box]