Hire a writing consultant. Make your dream come true!

By- Kate Jonez

Have you always wanted to one day write that book that only you can write? Many people dream of getting their story on the page, but don't know where to start. Creating a well-structured, compelling and professional-quality book is a big undertaking, but with the help of Ghostwriters Central your dream can become a reality.
Every author has a unique voice. We can help you find yours by helping you develop your idea and craft a step-by-step writing plan that will make the job of writing your book easier than you ever thought possible. A professional writing consultant can help you from the very beginning of a project — even if you only have a general idea for the book. With coaching every step of the way, your writing consultant can help get the words down while letting your own voice shine through.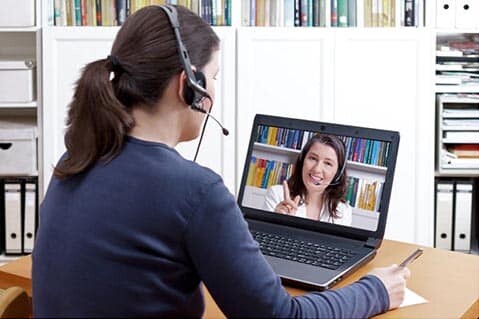 Your writing consultant will work with you to expand your ideas and create a structure for your story. Once the writing begins, your consultant will be by your side step-by-step through the writing process. Our experienced writers are able to help you avoid common pitfalls and stay on track so your project will become a reality.

Writing the novel
Everyone who loves to read fiction has encountered books they love and books that just never click. There are many strategies for writing compelling fiction. The learning curve can be steep. Some say it takes 10 years of regular practice to master fiction writing. The writers at Ghostwriters Central lend you the expertise they've gained over their many years of writing to bend the learning curve to your advantage.
Do you have a tale to tell? A writing consultant can help you craft characters your readers will love and create a structure and plot that will keep readers turning pages. Whether you want to write a family saga, an out-of-this world fantasy or science fiction tale, an edge-of-your-seat thriller or any other genre or literary story, our expert writers will work with you to create a memorable novel you'll be proud to share.

Writing the screenplay
If the story living inside you and itching to get out is destined for the screen, let one of our professional writing consultants help you write your screenplay. Our expert writers can help you craft a plan to write a screenplay that has all the elements producers are looking for. The writers at Ghostwriters Central can coach you until your dialog sizzles. They know the steps to take to get your character's thoughts, feelings and motivations on the page. A writing consultant can also guide you through the specific structure required for your genre, hitting all the beats that script readers expect to see.

Writing the memoir
Have you always dreamed of sharing your personal story? Of course you know all the details — the characters, places and events of your life better than anyone else. But a memoir just like a novel or screenplay needs character development, plot, action, tension and a satisfying resolution.
Writing your life story is one of the most rewarding tasks you'll ever undertake. Your accomplishments, your disappointments, your lessons learned, and the paths you've chosen will make a rich narrative of your life. With the help of a writing consultant, readers will be hungry to find out what happens next.
There's no reason to hesitate. It's time to make your dream come true. Give Ghostwriters Central a call or send us an email and we'll assign a writing consultant to help you to craft the story you've always wanted to write.
Our professional writing consultant fee can be found on our ghostwriting rates page.
[vcex_icon_box style="two" heading="EXPERTISE" heading_type="h2″ icon="fas fa-tools" icon_color="#00bcc9″ icon_size="60″]
Experienced pro writers available on a wide variety of subjects for books, screenplays, speeches, etc.
[/vcex_icon_box]
[vcex_icon_box style="two" heading="PAY PAL" heading_type="h2″ icon="fa fa-cc-paypal" icon_color="#00bcc9″ icon_size="60″]
We also accept payment via PayPal. In the case of large projects, we can work out payment plans,
[/vcex_icon_box]
[vcex_icon_box style="two" heading="WORLDWIDE SERVICE" heading_type="h2″ icon="fa fa-arrows" icon_color="#00bcc9″ icon_size="60″]
Headquartered in the Los Angeles, CA, area but helping clients everywhere with the best possible service.
[/vcex_icon_box]
[vcex_icon_box style="two" heading="" icon="" image="2855″ image_width="166″ image_height="166″ css=".vc_custom_1514071684797{padding-top: 26px !important;}"][/vcex_icon_box]