A moment of silence, please, for a giant of a writer.
Buck Henry, the legendary screenwriter, has died.
With Mel Brooks, he co-created Get Smart (1965-1970). He adapted the screenplay for The Graduate (1967), and wrote:
The Owl and the Pussycat
What's Up, Doc?
The Day of the Dolphin
To Die For
He hosted Saturday Night Live 10 times.
He acted in more than 40 films. He played himself pitching a movie in The Player.
He directed films and TV shows.
Twitter has been flooded with tributes, including this one, which had me laughing for five minutes: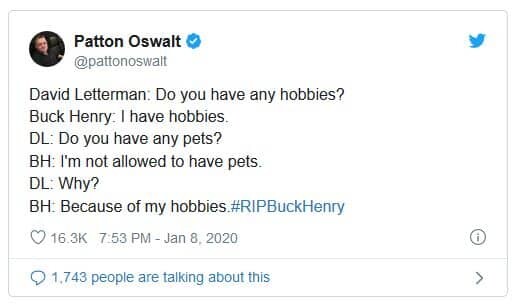 Rest in peace, brother. You shall be missed.