The A.I. bot says: "Get out of the chair. Go have a drink. I'll do the writing."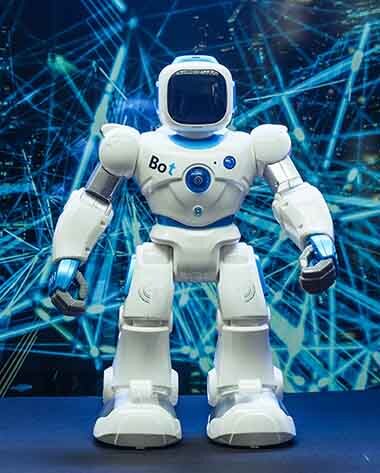 I recently read an article about how A.I. was supposed to reduce the workload of those in the world of writing. Instead, literary magazines have been inundated with A.I.-generated stories. Get this: Same story, the title changes somewhat with each copy, different writer names, different email addresses, character names change.
According to the New York Times….
"The deluge has become so unmanageable that Neil Clarke, the editor of Clarkesworld, said that he had stopped accepting submissions until he could get a better handle on the problem.
"In an interview on Wednesday, Mr. Clarke said that Clarkesworld, which published its first issue in 2006 and pays 12 cents a word, typically receives about 1,100 submissions a month.
"But in just a few weeks this month, the magazine fielded 700 legitimate submissions and 500 machine-written submissions, he said. He said he had been able to spot the chatbot-generated stories by examining certain 'traits' in the documents, the writing and the submission process."
According to The Times, Clarke said the writing is "…bad in spectacular ways. They're just prompting, dumping, pasting and submitting to a magazine."
To repeat: "Bad in spectacular ways."
Sheila Williams is the editor of Asimov's Science Fiction. According to Mezha.Media, she typically receives 700 to 750 stories per month. In January, a story titled The Last Hope arrived. She read it and rejected it. Two weeks go by then another story with the same title arrived, with a different writer name. And this was followed by another. Ultimately, 20 were received.
Azimov's Science Fiction receives stories with many similar names, such as The Last Echo, The Last Message, The Last Day of Autumn and The Last Voyager.
Those who edit and own those publications seem to have been able to identify the robot-written stories, primarily because the writing is uncharacteristically bad and unoriginal.
The Last Hope might be a title appropriate for humans caught up on this whack-a-mole scenario, as editors act to detect and reject robotic writing. Spammers are hoping to get paid for this shit. While we wait for editors, agents, publishers and producers to find ways to deal with the onslaught of robocrap, take solace in knowing A.I. won't be replacing human writers any time soon.
I'm sure the hassle of dealing with A.I.-generated stories isn't limited to those who edit sci-fi magazines. Imagine being a literary agent. Or a publisher. Or a producer. Or a film studio exec.
This might be a good time to consider sending an introductory letter along with a bottle of scotch to an agent. The first line of the letter could say, "Hi, I'm Mike Klonk. I'm a human writer and the enclosed bottle is to help you get through the mess of A.I.-written crap that was just laid upon your desk. If you find its contents useful, then perhaps you'd like to read my manuscript."
Honestly, I've got no clue if that approach would succeed, but why wouldn't it? First, the agent knows full well no scammer behind A.I.-written prose would send a bottle of scotch. Second, the agent would definitely appreciate the gesture and its originality. Third, the agent would get a kick out of it since it's apparent you're aware of the problem they're facing. And fourth, you'll be remembered.
Being remembered for doing a good thing is a good thing.
In case you're wondering, would I do that? You're goddamned right I would.