People apparently do love us on Yelp!
I received a letter from Yelp: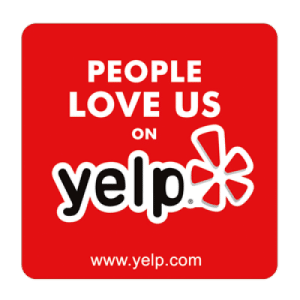 CONGRATULATIONS!
PEOPLE LOVE GHOSTWRITERS CENTRAL ON YELP!
Dear Ghostwriters Central,
We're proud to recognize Ghostwriters Central for the positive ratings and reviews you've earned on Yelp in the last year: A 5-out-of-5-star rating, and several reviews. Our visitors love Ghostwriters Central!
In recognition of your accomplishment, we're presenting you with the "People Love Us On Yelp" sticker, which is only awarded to the most highly-rated and best-reviewed businesses on Yelp.
Display your "People Love Us On Yelp" sticker on a door, window or other high-traffic area to show current and potential customers that:
Your business can be found on the world's largest business review site;

Your business is highly rated by the Yelp community, and

You value customer feedback and encourage engagement with your business.
Yelp connects millions of monthly visitors with great local businesses all over the world. So thank you for your continued efforts to provide great services and business to this community. Congratulations again on your accomplishment, and we look forward to working with you in 2017.
Sweet! I could not resist fixing some grammatical problems with the letter in the reproduction above. What can I say? It's a compulsion. A big thank you to everyone who reviewed us.