Do you need to find a ghostwriter?
Here we are, hire us!
When you get "stuck" for words, or you just don't have the writing skill, or you don't have the time to write, then it's time to hire a ghostwriter. But where do you find one? All you have to do is call us toll-free at 888-743-9939. Or text to 747-333-8660, we'll reply right away. We can provide a cost and turnaround time estimate up front. You can be assured of expert, prompt, conscientious and affordable service.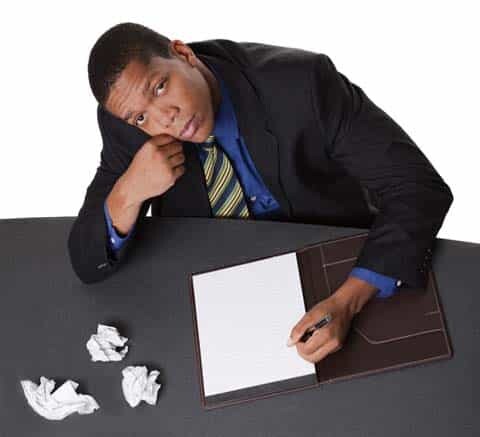 In the many years since Ghostwriters Central went into business, ghostwriting has become more mainstream and better understood by the public at large. More than ever, people are trying to find great ghostwriters. Here are several reasons why people might hire a ghostwriter…
1) Sometimes a story just doesn't fly off your fingertips at the keyboard the same way it flies off your tongue when you're sharing it with someone face-to-face. Accordingly, a ghostwriter is an invaluable ally when you need to serve up fresh content in exemplary written form.
2) Or perhaps you are a skillful writer, but the site of a blank page upon your computer screen causes you to freeze. You have the moves — but you just can't…move! In that case, a professional ghostwriter can at the very least get you to a polished first draft, at which point you'll have the luxury of relaxing and taking it from there. (Or not. Much of the time, we at Ghostwriters Central carry projects all the way to completion.)
3) Or perhaps you're growing older, and your personal, professional, and/or family history are in a battle against time. A professional ghostwriter can ensure that your history is forever preserved in crisp, emotional, and compelling language.
4) Speaking of time, maybe you're up against a deadline. Your big speech is coming up, your song lyrics are coming due, your screenplay has people waiting on it, et cetera. Leave it to a professional ghostwriter to tackle that deadline with ease and calmness, drawing from his or her deep well of experience when it comes to getting projects out the door.
5) Then again, perhaps you're not challenged in terms of skill, fear, or time, and you're simply looking for an expert collaborator. Somebody to bounce ideas off of. Somebody with a seasoned touch. Again, an experienced professional ghostwriter is accustomed to such situations, and offers a wide array of communication skills and styles to seamlessly blend his or her value with your own.
Many of our clients can relate to the above situations. We here at Ghostwriters Central can ensure the delivery a piece of original authorship about which they can be confident. When in initial contact with our clients, we learn about their unique situations, and tailor our work and process to create an outcome which meets or exceeds their goals.
What are YOUR needs and goals? We look forward to hearing about them.