Hip-hop lyrics & rap rhyme writing services.
Are you gonna have to record or perform on stage sometime soon, but are stuck for lyrics or rhymes? We can help! We're affordable writers and when we're done, you own the rights. We're here for you and we're easy to reach. Text to 747-333-8660 anytime, or call Ghostwriters Central toll-free at 888-743-9939 10am to 6pm Pacific Time. We'll reply right away. Our words and your performance will knock 'em back.

We're just a couple of white guys.
Indeed, Ghostwriters Central was founded by two white men with extensive experience in the realm of the written word. All kidding aside, that's not a secret, nor anything particularly taboo…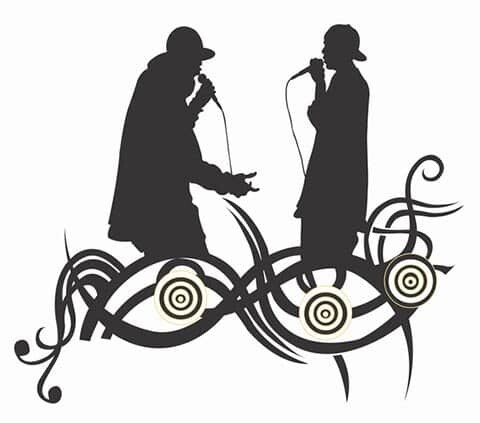 However, here's a BIGGER confession for you:
We Write Excellent Rap & Hip-Hop Lyrics.
It's true. Try us out. We don't just deliver high-quality lyrics across all major genres of music; we specifically excel when it comes to rap and hip-hop. Give us a call and/or drop us a line and share with us your biggest musical influences. We'll tap precisely the emotion and attitude you're looking for.
Ghostwriting is common in the rap and hip-hop world. The musicians want to know that when they bring their talents onstage or into the recording booth, the lyrics supporting them will be of the highest possible quality. So why not bring in a professional? We'll weave rhymes so complex and electrifying that your audiences' veins will catch fire.
Fun fact: We've even heard from guys in lockup who are interested in our rap-writing services. If we're cool enough for them, then we're more than likely cool enough for you.
Another fun fact: Rapping is really rhyming on overdrive. With that in mind, we're also really good at RHYMES OF ALL KINDS. Funny rhymes, romantic rhymes, rhymes for parties, rhyming poems for anthologies. We'll get those stanzas buckled together so tight your toes will scrunch up in your shoes. Breathtaking rhythmic perfection is what we live for.
So hit us up, homies! Or, you know, give us a shout. 🙂