Clients comment on our
ghost writing services.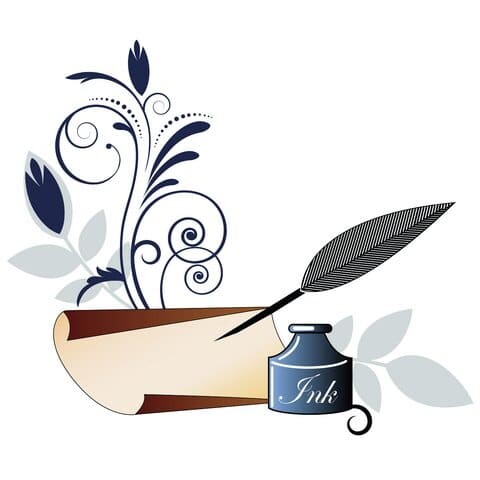 (All comments are authentic. You will encounter some explicit language below)
"GOLD! Love it! Beat that Paul W.S. Anderson, LOL. All good from my end." (Screenplay).
"Eric, I absolutely love it. It was great! I read it five times or so and was happy with it. …I really enjoyed it and I want to get the next set under way! Thank you for taking such good care of my material and making it a great read! So far there is nothing I would change. Hope to here back from you today so we can continue on. Woohoo!" (Book manuscript).

"Looks great, thanks." (Wedding vows).

"Thanks so much Eric! This is great! I might change a few things but overall this is exactly what I wanted! Thanks again for rushing to do this for me!" (Speech).
"Eric, words will never convey our appreciation for your masterful skills in writing these speeches. You were totally outstanding from start to finish, incorporating the challenges we gave you. The family dinner speech was very difficult in delivery, as you can imagine, when I addressed the loss of our son Sam and the name of our new son-in-law. I had to stop several times to compose myself. Guests commented that they enjoyed the speeches by us since they included both seriousness and levity. We would never hesitate to use you again. Thanks again."
 
"Awesome! Sorry I didn't reply earlier, been busy with work. Thanks Eric!" (Marriage vows).

"Hi Eric, thanks for the speech. It looks good. I will let you know if there are any edits after this weekend's rehearsal." (Wedding speech).

"This is great, Eric. I'll take it from here, thanks." (Speech).

"Hello Eric. Thank you so much! They are beautiful!" (Wedding vows).

"You've written a fantastic piece that all makes sense as to the style of writing. …Thank you again for the congrats and being such a great person to work with. You made this very easy and yet delivered something very personal and bespoke." (Wedding reading).

"Thanks Eric. That's great. You nailed it." (Best man speech).

"Been meaning to write you for sometime now. Needless to say, the speech was masterfully written and flawlessly delivered. I'm still hearing compliments. I wanted to invite you to the wedding, but as you indicated, you are up north. Thank you for all of your help. In that short amount of time you concocted greatness. I am sure I will be seeking your services again in the future!"

"Thanks Eric! It's great. You literally put my thoughts into words and it sounds good! I'll let you know if I need any revisions, but I don't foresee any!" (Wedding vows).

"Eric, I suspect waiting on my verdict has been similar to the college kid waiting to see his grade on the final history exam. Well, you passed and you passed with flying colors! I love what you've done and I'm proud of your efforts. …By and large, I think we're just about there. I do want to bounce a couple of things off you and get your opinion, but I'll do it starting tomorrow. For now, thank you for your good work. Best to you." (Screenplay draft).

"Thanks again for all your help and support in making this happen." (E-book).

"Hi Eric, thank you so much. I really like it!" (Song lyrics).

"Thank you, Eric! I think it came out great! I'm going to share with my wife tonight and see what she thinks! I will let you know!" (Best man speech).
"Hey Eric, it's amazing! I love the fact it literally sounds like what I would've produced but it has a better flow. I may change a few little minor details but I am still thrilled. Thank you so much!" (Wedding vows).
"Wow, Eric – tremendous bit of work here; very impressive. Please allow us a little time to get right spot on the mark good!" (Book manuscript).
"OMG! Eric, these words are so beautiful. You have brought tears to my eyes. I know these are my words, but just the way you put them on paper is outstanding! I cannot thank you enough! I am one happy bride!" (Wedding vows).
"Wow! That sounds great! Thanks again for all your help and your awesome communication. I really appreciate it!" (Wedding speech).
"Eric: You are truly gifted. This is EXACTLY what I was hoping for. You crafted and delivered an exceptional written product for me. Thank you! Thank you! Thank you! May I kindly extend a 'bonus' to you for your outstanding work? I hope to continue to work with you in the years to come. Your boys are very lucky to have such talent running through their veins." (Book manuscript).
"Love the 30 new pages. Incredible work. Haven't looked at revisions yet. Was too excited to see the new work. It's amazing how you keep a reader hooked." (Book manuscript).
"Thank you very much! We really appreciate your efforts! You will be a part of our lives forever!" (Wedding vows).
"'S.'s' work got accepted today by a good agent. I am hoping to sign the agreement tomorrow. You did an excellent job in editing her work, and I wanted you to know this."
"Awesome! I like it a lot. Yeah, I'll probably leave out the serenade quote, haha. Thanks again, and I'll definitely remember and recommend you in the future." (Speech).

"Our show is growing feet, we've been through four staged readings, preparing for a world preview. Your lyric is VERY IMPRESSIVE, and I dare say, that among dozens of poets I have dealt with, YOU STAND OUT." (Song lyrics).
"Oh my goodness, I am very excited about this and am happy with the professional outline and structure of the script. I felt like I was right there spitting what you wrote, but yes this is awesome. All in all, absolutely awesome!"
"Brilliant! THANK YOU!" (Wedding toast).

"Eric — wonderful! Thank you so much!" (Wedding speech).

"Eric, the speech for Sam was fantastic! Now I need another for my other daughter, Lauren. Her wedding is July 11. A little more complicated, his parents are divorced, too, but remarried with kids." (Wedding speech).
"It's not often that superb work that yields such impressive results can be surpassed, but Eric Shapiro at Ghostwriters Central has done it — AGAIN! After the quick and lauded success of his screenplay adaptation of my first novel, I asked Eric to handle a screenplay for the second in the series. The screenplay arrived yesterday and it is pure, liquid dynamite. I'm sorely tempted to identify the now-familiar novels and their subsequent films, but for now let me just say that this man is gold. A screenplay for 10 times the price couldn't surpass Eric's work. Thank you again, Ghostwriters Central!"
"Your words are outstanding and I am thankful." (Book manuscript).

"Honest opinion? Great job! I only needed to make slight edits — and that says a lot for someone like me.  …I love your writing style, and as I read, I felt like you were listening and captured my emotion well. It sounds like my writing, which is so positive, it's what I feared most." (Book manuscript).

"Eric! That was AMAZING! I honestly can't even begin to explain how awesome that was!" (Book manuscript).

"First, let me start by saying that your work on web content is PHENOMENAL. Just AMAZING…I have become your fan." (Web text).

"This looks very good! Thank you!" (Manuscript).

"It is excellent! We really like it. We will want to make some minor changes but we are very happy. It is exactly what we wanted. I will be in touch in the next week or two with some changes. THANK YOU! THANK YOU!" (Wedding ceremony).

"Wow! Thank you so much, Eric. This speech is perfection! I can't thank you enough."

"Hi Eric. Just wanted to give you some post-party feedback. The speech was a huge success! Everyone loved it and it made the event just that much more special. Thanks again for your talent and hard work. It was a pleasure."

"Awesome! Thanks so much for your hard work, Eric." (Screenplay).

"I got it, Eric. Thank you so much for all your hard work. I really like it, and the title is very becoming.  🙂  We definitely will be doing more songs in the future."

"Dude you are the fucking shit! I fucking love it. Still working my way through it. It's beyond hypnotic. I think we finally found a brilliant symbiosis. We fucking did it! Many fucking brilliant projects/collabs on the way. I can smell it. Big hug and much love." (Screenplay treatment).

"Perfect. THANKS so much." (Wedding vows).
"Hi Eric, I read over the script. Looks great. Let's see where this thing goes. Real happy with this."

"Eric! I have had my first read, I COULDN'T BE MORE PLEASED! One of my fears with people editing my work (mostly magazine editors) are those who make change for the sake of change, only to fit their styling and tastes. I caught no whiff of you doing that, or, if you did, our nuances are so similarly aligned that it certainly didn't matter. You really displayed an incredible understanding of my story and characters, and your touch to all was precise and powerful. Every single change you made was fantastic, especially those small, subtle ones that helped the story in massive ways. Love what you did to Zoey. You got all the spunk out of her that was needed. There really is way too much for me to comment on. There were moments of out-loud laughter. I really liked how you made sense of a few things in the story that didn't make full sense from my writing. Some incredibly classic lines. BRAVO!" (Novel).
"Thank you very much! It looks perfect. What I plan to do next is, try the new verses with the music. This might take a few days. And then record the song. This might take a few weeks including arrangement and mixing and everything. I will send you an mp3 of the studio version at the end. Cool that you like the song, in my opinion, too, one of the better songs I've written so far and now with good lyrics, too!! Thanks again."
"Awesome! Awesome! Awesome! Crazy awesome. I'm gonna let this sink in and re-read over the weekend. I'll be in touch. I felt like I was on the edge of my seat just reading it!" (Book manuscript).
"I entrusted Eric Shapiro and Ghostwriters Central with the task of writing a screenplay based on my latest thriller novel. The process was superb, and it was undertaken with care, expertise and enthusiastic professionalism on every level. After  a few in-depth discussions, Eric understood the thrust of where I wanted to go with the adaptation of the novel. He then proceeded to write a creative masterpiece that not only exceeded my expectations by a mile, but certainly rivals, and even exceeds, those scripts that power today's finest films. There is little doubt that Eric Shapiro's energetic genius behind the screenplay is the reason that it is now solidly on its way to becoming a successful feature length production. Thank you, Eric Shapiro and Ghostwriters Central."
"Hi Eric, I just wanted to take a moment and thank you for your efforts on my behalf. At this point I see nothing I would want to change." (Book proposal).
"Thanks for sending the revision and new scene. I had time to go over it and really loved what you did. I'm still digging through it but everything I see I like! thanks again for the great work." (Screenplay).
"I am very impressed with what your team did in the time frame you were given. Meeting or exceeding expectations is a lost craft but you guys nailed it." (300-page book written in just two weeks).
"Awesome! Just read my wedding vows. They are perfect. Thank you so much!"
"Stephanie, my wife, read your outline and she thinks you are 'amazing' and that your grasp of the book is 'extraordinary' (her words). I agree."
"Eric, thank you, thank you! I love it! It has been so incredible, to say the least, to see my dream on paper! I appreciate all of the time and work you have put into this! Thank you for your talent. I could not have done this without you!" (Novel manuscript).
"I thank you both from the bottom of my heart for doing such a great job. I just finished reading it, and some of your extra touches are fantastic. I wish you both great success in your lives. I will be in touch because I am starting a new screenplay soon. I am more confident to write because of having you both on my team. Much appreciation.
"WOW! You did a fantastic job! I'm not even halfway through and I said to myself, Eric underestimates his talent. Just so you know, I would have paid you more!!" (Book manuscript).
"Great job, love it, could not have done a better job myself. Ha! Definitely worth the money. Thanks so much." (Speech).
"You are magnificent in every way. I commend you for your brilliance and look forward to working with you on the redevelopment of this book as there are many editions to follow. Thank God I found you. You saved my back side!"
"Thank you so much! What you sent me is fantastic. You've saved me yet again. Expect the remaining $110 in the morning. Also, if you have the time, could you please remove the animated panorama of JFK, and come up with another transition? I've decided that the panorama isn't feasible given our budget. Otherwise, the script is perfect. Thank you again. I'll make payment before 11am, hopefully. Goodnight. Speak to you tomorrow. " (TV commercial).

"Wow, you guys are fantastic! This is way beyond what I expected. Smashing job, guys." (Memoir).
"Can you post this thank you on your website? I have achieved amazing success  with your professional help. I am a total amateur, now a winning one. Ghostwriters Central has done it for me: Ten film festival screenwriting awards and finalist positions, three writing competition wins, beautiful reviews and publicity for my screenplay in three countries. Quick, reasonable and winning, to say the least. This is my first screenplay and Eric wrote it for me so well I'm still getting CONGRATULATIONS emails. Your gift keeps on giving!  I've only been submitting my script for four months, a total newbie. It's unbelievable, incredible! Thank you for making 2013 my year for unexpected major success. I love you guys!"
"Eric you rock!!! I love that speech/rap and find the whole concept hysterical! Now I have to be strong and work up the nerve to deliver it well. Since you did such a fabulous job, I'll be calling on your assistance for another wedding I have in the near future. Thanks for all your hard work! You saved me loads of time."
"Love it! Love it! Love it! Thanks — and an extra thank you for getting this off to me four days ahead of schedule! 🙂 I may be in touch with a few minor revisions. Thanks again. You're awesome!" (Wedding speech).
"I have spent the greater part of a month, DROWNING, in Internet research on potential ghostwriters for my romance novel. As you well know, it is a vast and overwhelming market and writers can easily lose large amounts of money by making the wrong decision. But I am somewhat more knowledgeable now about the ghostwriting  industry, at least, enough to be frightened, LOL. However, if you are willing to hold my hand and walk me through this process, I have made the decision to explore a working relationship with you and your company. I have received estimates ranging from $1,600 to $65,000 ( by sending out the same email that I sent to you initially.) Crazy, huh? However, my comfort level  continues to be with you, for a number of reasons. I have read every page in your website and found it to be clear, user friendly and personal. I can only assume this is indicative of you and your working relationship with your clients."

"I love it! Thank you Eric!" (Graduation speech).
"Hey Eric, awesome! Thanks for the great work. Hopefully you can do more stuff for us." (Press release).
"You did a fantastic job. Repeat, fantastic! I love it. I look forward to working with you again. A million thanks for ALL your creative talents!"  (Commencement speech).
"Wooow is all I can say, Eric. You are amazing and now I feel even more prepared. You brought life into my writing. Big thanks." (Book proposal).
"Eric, after a short notice summer deployment I finally delivered my speech last night. It turned out exactly how I envisioned and it was received extremely well. I will probably work with you again early next year on another topic. Thanks for the outstanding support."
"Thanks! It was great working with you on my presentation. Jeez, I should have known about you when I was in grad school two years ago! That would have saved me a lot of grief and sleepless nights."
"Dear Eric, the script is wonderful. I was impressed with your take on the ending, and the way you indicated a major passage of time on page five. Thank you so much for all your hard work and support. If I ever need a ghostwriter again, I'll be sure to get in touch with you."
"Thanks for the speech Eric, it was great! Will recommend you guys to my friends."
"AWESOME! Great job, Eric. It reads exactly how I imagined it in my head. A big thanks on this one." (Web series).
"The speech went great. I was nervous the first couple sentences then it went great, just like you said. The shotgun incident was one of the best parts. I received a lot of compliments, the photographer said it was one of the best speeches that he has ever heard and he's been to hundreds of weddings. One of my greatest fears was speaking in front of a group. I feel a lot more confident now. Thank you very much for your help."
"Eric, thank you so much! I really appreciate you doing this for me and with such quick turn around time. I have a few weeks to practice." (Wedding poem).
"Good evening, Eric. Thank you! Thank you. I did not check this particular email account until today, I did not realize you sent it early. Much appreciated. Outstanding. Bravo. Top-notch. You are so very talented. I am delighted to work with you. You are certainly "legendary" with your creative abilities. I absolutely love the piece. I would like to send you a bonus — for your quality work, an additional $100. Many thanks." (Academic dinner speech).
"Thanks, pal. Looks great. I'll be in touch with my next short film project soon. God bless you." (Short film screenplay).
"Thanks very much for this. I delivered the speech over the weekend and it went perfectly. The bride and groom received it very well."
"I love it! It's just what I was looking for. You are great, thank you so much!" (Poem).
"Hi there Eric. I hope you're well. I wanted to let you know that my novel, (title deleted) has been accepted for publication by a small publisher called (name deleted). I am waiting for the contract to come through and I am hoping that this will be the one for me! Thanks for all your help with this novel. I really mean it."
"This is exactly what I was looking for.  🙂  Great work Eric — I'll be back very soon for more lyrics!  :)"
"IF (and that's a mighty big IF) I wasn't confident before — I AM NOW! Gosh, I felt your excitement and I know I'm in good hands…I talked to a few people BUT I relate to you! Talking was good. Thanks, E, take care of my baby (manuscript). Think BEST SELLER!"
"This was exactly what I was looking for, I modified it a little and made it my own. It produced tears!" (Wedding vows).
"I have to tell you, your encouragement after my first draft of my first mini-chapter was a big motivation in continuing to push through and complete the book. It was of course a ride to hell and back to get it to a point where I was actually happy with it, but here we are. Thanks again!"
"I love it…this is miraculous and you have my undying admiration. I have another book planned and you will be the one I call to have it written."
"Jeff was pleased with the speech! We will be calling on you again whenever we need the right words. You are the BEST.  Thanks, E!"
"By the way, the query letter is a masterpiece! Well done!"
"My boss was pleased with the speech! We will be calling on you again whenever we need the right words. You are the BEST. Thanks, Eric!"
"I love it. You've done an outstanding job. Cutting that chapter down was crucial; I just couldn't stop writing and that's why it was soooo long. It really needed a fresh look and you provided it. My thanks for what you've done. I will remember you when my next book gets to the same point, which I'm sure it will.
"It is beautiful! How can I thank you? Tears are in my eyes!" (Memoir).
"Hey, it's taken a couple of years as marketing a product on TV is both risky and costly, but I finally got my project to work. I had to produce five different shows that ultimately had to switch around to focus on a male-performance-boosting supplement while my book, 'Ultimate Sexual Health & Performance,' is sold on the back end. It's going crazy! I give you permission to promote the fact that you served as my editors."
"The speech was a REAL HIT! Everyone said that I did a great job and that the words were really meaningful and got the message across really well…thanks, thanks, thanks! Thanks for your services and speed and great price!"
"Thank you for a superb job. My first read through had me in awe. I am amazed and astounded. I will definitely take a look at this again and again. Yes, I will definitely use your service again. I hope I wasn't too difficult to work with. You can quote me on the above." (Screenplay).
"Hi Eric. Now that the dust has settled, I must say thanks again. Obviously, I would have no idea of what's the norm for 'feedback' however I have been overwhelmed with the amount of comments on my speech Friday night. During the speech, I saw many patting their eyes because of tears (not my intention), and immediately following so many came to me to remark on how they liked my speech. And as of today, I am still receiving great feedback. Who would think that my dress would get second place over the speech?"
"Eric, great job, love it, could not have done a better job myself, ha! Definitely worth the money. Thanks so much." (Father of the bride speech).