Blog ghostwriting services for business or personal websites.
You may run your business brilliantly, but if you create a blog for your website and don't have the necessary writing skills, you could easily do damage to your business. Other people just don't have the time to write. It's at times like these that you call in the professionals. Call Ghostwriters Central toll-free at 888-743-9939 10am to 6pm Pacific Time. Or send us a text message anytime at 747-333-8660, we will answer right away. You can be assured of expert, prompt, conscientious and affordable service.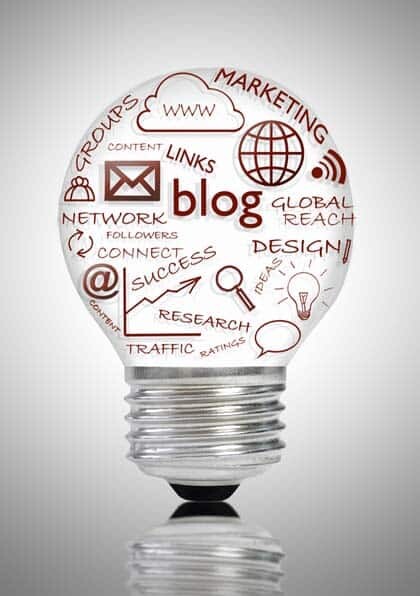 PROFESSIONAL BLOG WRITING SERVICES
WHAT IS A "BLOG"?
"Blog" is short for "web log." The earliest blogs on the Internet were often like online journals, wherein each journal entry served as its own distinct post. Before long, blogs became utilized for more than just personal content, and came to include news and opinion pieces. Companies of all kinds now utilize blogs to share news pertaining to their businesses and industries, as well as articles their clients might find interesting, entertaining, and/or illuminating. This keeps the company in active contact with their customers while positioning them to regularly gain new ones.
HOW LONG DOES A BLOG POST NEED TO BE?
They are often far shorter than newspaper or magazine articles. They can range from simple, brief observations and comments to lengthy analytical pieces. For examples, see our own blog, wherein the posts can range from a couple of succinct paragraphs to several more in-depth ones. Our blog can be accessed from the main menu, above. Go take a look.
We can write insightful, informative and/or entertaining blog entries for your business or personal website. Or we can do so after building a brand new blog for you.
Ghostwriters Central offers excellence in custom blogging. Fast, addictive, emotional writing. Incredible sensitivity to the precise tone and vibe of your particular brand. Just the right touch to keep readers coming back for more, subscribing to your mailing list, and perusing the rest of your website.
HOW DOES IT WORK?
First we chat about your goals. How often do you wish to post? How involved do you wish to be in the content? Whether you're hands-on or hands-off or somewhere in between, we can work with your specific style and temperament.
HOW MUCH DOES IT COST?
Four blog posts written per month: $500 per month.
Eight blog posts written per month: $950 per month.
Twelve blog posts written per month: $1,200 per month.

As for blog ghostwriting services wherein we design and/or manage your website…
Four blog posts written and published: $750 per month.
Eight blog posts written and published: $1,200 per month.
Twelve blog posts written and published: $1,450 per month.
You get up to two free rounds of editing per post.
A smashing blog draws in traffic, defines and deepens your brand, gets visitors and engaged and communicating, and builds trust and confidence among your customers/clients, new and existing alike. Additionally, blog posts qualify as website updates and fresh content can benefit your site in improved search engine rankings. And that boosts the number of visitors your site gets from search engine results. A blog will benefit your business.

We are fully prepared to provide stellar custom blog ghostwriting services to you right away.
Call, text or email us today.