Screenwriting services by a screenwriter.

Live action, animated, short, comedic, dramatic, action, romantic, mystery and horror movies all need to be capably written before they are filmed. Get the screenwriting services you require from a pro screenwriter who will deliver the work on time and on budget. Call Ghostwriters Central toll-free at 888-743-9939 10am to 6pm Pacific Time. Or send us a text at 747-333-8660, we will reply right away. Tell us about your movie. Your consultation is FREE!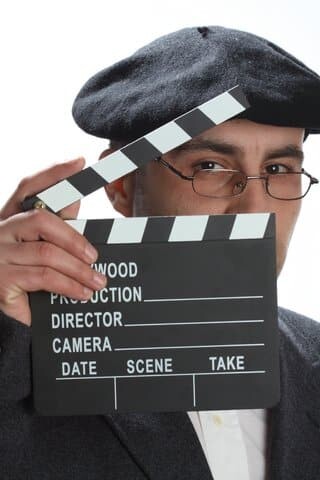 SCREENWRITING SERVICES BY A SCREENWRITER
WHAT ARE THEY?
Screenplay ghostwriting services provide excellence in screenwriting to clients whose stories are devised to be told in screenplay (or teleplay) form.
WHO NEEDS THEM?
Independent filmmakers who are planning to shoot a film. Screenwriters who would benefit from the collaboration and acumen of a fellow screenwriter. Book writers who would like their book to be adapted into screenplay form.
WHEN DO THEY NOT COME OUT GOOD?
A bad screenplay is characterized by murk, imprecision, sluggishness, deadness, and numbness.
WHAT IF I THINK THE SCREENPLAY YOU WROTE IS GREAT BUT MY SPOUSE THINKS IT'S AWFUL?
We don't involve ourselves in domestic disputes. Contractually, the client alone has full project approval. Naturally, not every project is a fit for every reader. Oh, and you should probably also consider getting a divorce!
HOW MUCH DO THEY COST?
Screenplay ghostwriting services start at $50 per screenplay page. A typical 120-page script will cost $6,000. Longer is more, shorter is less. If you are in a huge rush, screenwriter Eric Shapiro can deliver your finished script in one week. One hundred twenty pages for $12,000.